First Baptist Church of Charlottesville at Park Street
Who We Are
Pointing Generations to Jesus
First Baptist of Charlottesville at Park Street in Charlottesville, Virginia, has a family friendly culture and is on a mission to point generations to Jesus. Our ministries are designed to engage all ages from newborns to senior adults. Join us on Sunday morning for worship (all Christ centered - praise team at 9:15 and choir at 10:50), and hang around to join in a time of connection. All are welcome!
---
---
Our Services
Service Times
Sunday
09:15am

-

Praise Team

10:45am

-

Choir
What to Expect
---
Leadership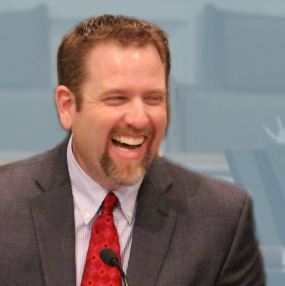 Dr. Rob Pochek
Senior Pastor
---
Do you really mean "come as you are" like Christ did? Or do you mean "come as you are as long as you meet our expectations, have no struggles or questions and are within OUR acceptance, love and support scope"?

I havent had the pleasure of visiting your church,my wife and I attended a revival service in Roxboro NC.(Ca Vel) Your message on the rich young ruler was spot on.I have the same question as you,If you die right this moment will you go to heaven?Thank goodness we both have this nailed down.Keep lifting up God hopefully America will WAKE UP!! God Bless you and yours
Create an account or sign in to save your experience.
Go here? Tell us why you love First Baptist Church of Charlottesville at Park Street. Visited? Tell us what a newcomer can expect.