Fellowship Church Lubbock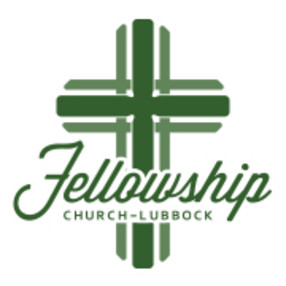 Who We Are
At Fellowship Church Lubbock:
• We hold tenaciously to the Reformation tenets:
– "Sola Scriptura" (Scripture Alone)
– "Sola Gratia" (Grace Alone)
– "Sola Fide" (Faith Alone)
– "Solus Christus" (Christ Alone)
– "Soli Deo Gloria" (To God Alone Be Glory)
• We stand upon the foundational, Scriptural "Doctrines of Grace":
– The radical depravity of the heart of unredeemed man;
– The unconditional choosing by God of a particular people;
– The redemption bought by Jesus finished work was limited to those chosen;
– The drawing of those chosen to salvation by God's Grace is irresistable;
– Those chosen (the Elect) will ultimately and eternally be preserved, saved and glorified.
• We find rest, peace, joy and comfort in the doctrine of the absolute sovereignty of God, Who "works all things according to the counsel of his will". (See Ephesians 1:3-14)
• We believe the biblical teaching that our whole life (not just a few hours at church each week) should be an act of worship. Our Sunday morning service is simply intended to edify your daily life of worship.
• We further exist to provide a place to:
– worship God (Luke 4:8; John 4:23; Revelation 4:10)
– increase in Christ-likeness and holiness (Ephesians 4:15-16)
– study and hear His Word (II Timothy 2:15; I Corinthians 4:6)
– guard and teach orthodox biblical doctrine (II Timothy 2:2)
– learn, pray and fellowship with other believers (Acts 2:42)
– love one another (John 13:35; Philippians 1:1-4)
– help and support each other (Galatians 6:2)
– provide, and be subject to pastoral leadership (I Peter 5:1-3)
– partake of baptism and the Lord's supper (Luke 22:19-20)
– learn how to live in godliness (Titus 2:11-12)
– be equipped to evangelize the world (Ephesians 4:12; Matthew 28:18-20)
– discipline believers (Matthew 18:15-17), etc.
Believers are encouraged, built up, convicted of sin, trained for servanthood, and nurtured to spiritual growth, holiness, and Christ-likeness through the ongoing proclamation of the gospel of Jesus Christ and the exposition of God's Holy Word.
The members of Fellowship Church Lubbock desire that He will be glorified as we strive to become more like Jesus, as we are empowered by the indwelling Holy Spirit to follow Him and serve Him in repentant obedience, always resting in His glorious finished work.
---
---
---