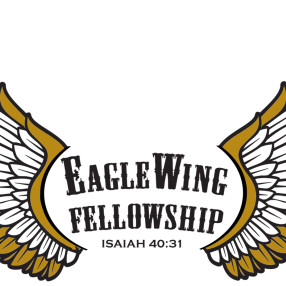 Who We Are
A place to journey with friends and find a loving God!
About EagleWing Fellowship
Who we are
We are a community of followers of Jesus growing together in our relationship with a real and loving God. We are casual and non-traditional. We believe church is not a building: church is us. We welcome people of all walks of life, no matter where you are on your spiritual journey.
Why we are here
We believe there are many in South Snohomish and North King Counties seeking fellowship and looking for a unique casual place to fit in. We believe we are not only here to grow together, but to serve our community. We call ourselves EagleWing Fellowship because we know God is always faithful to lift us up; we are growing in love and connection to one another. We are quick to jump in with both feet, but always careful to wait for God's direction:
J We are Christ followers journeying together in unity and love,
U We meet in a unique casual café style for fellowship and worship
M Our message is a relationship with a loving God by following Jesus.
P We are a port in the storms of life.
What to expect
 We are a safe place to hang, heal and hear the truth.
 When you arrive a team member will show you where to find coffee, tea, and refreshments. We sit around tables so find a place to relax and connect.
 Come as dressed up or down as you like. There will be plenty of time to chat and talk about your day or your week.
 Do you ride on Sundays? Make this your end of ride destination (jeans and chaps are okay here).
 The music is live.
 The message is short and relevant.
 We hope you will hear something to take with you for the week ahead, and you will come back and see us.
---
---
Our Services
Service Times
Sunday
06:00pm

-

Fellowship and Worship
What to Expect
---
Leadership
Walt Fletcher
On New Year's Day 1993 Walter Fletcher retired from the US Navy after nearly 22 years of military service. While in the service he was licensed to preach in 1976. He has had a variety of opportunity to preach and share the gospel in the local and mission churches. While serving in the Navy Walter received his Bachelor's degree in Computer Science. Since leaving the Navy he has worked in various Information Technology fields and received a Master's degree in Information Systems Management. He does contract work as a system analyst. In 2006 Walter felt the Lord leading him to minister to motorcyclists and began to work with the local Harley Owners Group. In May of 2010 however, he felt he needed to move to another level and approached his pastor for assistance in starting a biker church. EagleWing Fellowship launched on April 3, 2011 and is growing as God sends those he wants us to minster to.
---