Northshore Christian Church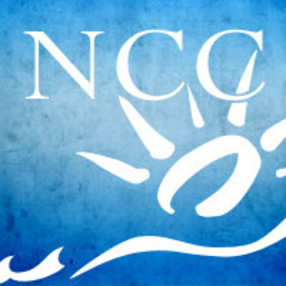 Who We Are
Loving God, Loving People, Disciples Making Disciples
Our passion at Northshore is to grow in our love for God and other people and show it in our obedience to make disciples who can make disciples. This is based on the two pillars we have built this ministry on, The Great Commandment (Luke 10:27) and The Great Commission (Matthew 28:19-20).
The "Christian" in our name comes from our affiliation with the Independent Christian Church. Specifically, we participate in the North American Christian Convention, a fellowship of "Christian churches and churches of Christ" that are independent and autonomously governed.
In 1995, Northshore Christian Academy (NCA) began as a ministry of the church and currently enrolls over 950 students annually. NCA includes an Early Learning Center (Toddler-Pre-K), Elementary (K-5th) & Middle School (6th-8th). Learn more at https://nca.school/.
Getting connected here is easy. When you visit us, simply stop by Connection Central in our lobby. There you will find friendly and knowledgeable people who can connect you to the things that you are interested in. Then take our Get in the Game 101 and 201 classes. They will explain everything about Northshore and how to become a valued part of our community.
---
---
Our Services
Service Times
Sunday
09:00am

-

Service

11:00am

-

Service
What to Expect
---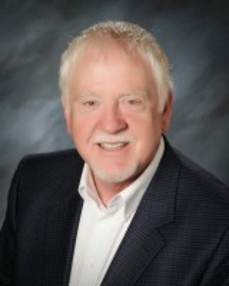 Ken Long
Sr. Pastor
Ken has stated that his life's mission is to "prepare people within his influence for the coming of Christ." Ken's personal goal is taken from John 15:8 in that he is committed to glorifying God by bearing much fruit for the Kingdom. Ken is quick to say that it is the life of God in him (not just the work of God through him) that remains the passion of his heart. Ken and his wife, Annette, have four children and three grandchildren.
---
HI brother Ken Long Northshore Christian Church 5700 23rd Dr W Everett, WA 98203 our family in Christ. Praise Jesus our Coming King Almighty.Amen. Greetings to you from India in the blessed name of our precious Lord Jesus Christ our King.Amen.Hallelujah. This is the Lord Jesus humble servant Pastor Nireekshana Rao your brother in Christ love from India.I am born again Indian Christian and doing the Lord's Ministry among the unreached tribals,hindus,muslims and for the lost souls to win them for the Lord Jesus Kingdom.Amen.My name Nireekshana means Hope. We are doing the Lord Ministry here by submitted our lives to our KING by independent. Please pray for our family protection and for the Lord blessings and for our Lord Jesus Ministry here among this unreached. Glory to our KING LORD JESUS CHRIST for your great work for the Lord's Kingdom.Hallelujah. you are doing good families ministry for the Lord.yes it is need.we are also doing the same here. Our prayers are with you.please we need also your prayer fellowship. All we are brothers and families together in fellowship in Christ love through HIS BLOOD SHED RELATION.AMEN.And awaiting for His coming back to get His children/Saints to be with Him very soon.Amen. please write me back some more about your ministry. we would like to know more from you to pray for you. We are also praying to Lord to stop the corona.Amen. Our prayers are with you and for your country protection and safeties.Amen. please you are welcome to our place for our Father's work . please write me back. we are looking forward to hear from you. i love these Bible verses very much and proud of our LORD JESUS CHRIST. Isaiah 25:8 and John 11:25 and Hebrews 12:24 and Ephesians 2:12-13 and Ephesians 1:6-7 and all my Holy Bible very much . we need also your spiritual material to grow in the Holy Spirit for us IN CHRIST LOVE.Amen. With much love and faithful prayers IN HIM our KING JESUS ALMIGHTY . May God bless your ministry Abundantly and be bless your Country and guide you for His Glory IN THE BLESSED NAME OF our Precious LORD JESUS CHRIST OF NAZARETH our COMING KING ALMIGHTY.AMEN .Hallelujah. Your brother Lord JESUS humble servant Pastor.Nireekshana Rao GOVATHOTI. Pedakani,Guntur,Andhara Pradesh India:522509 Email:

[email protected]

Have good day and blessing days for you.Amen