Who We Are
Changing The World One Soul At A Time !!!!
Dominion Harvest Church Is an Non Denominational Church With a Strong Apostolic Background . We At Dominion Harvest Church Don't Judge No One No Matter The Background We Love all just as God Love's us and we want you to feel right at home. We Will say " Welcome Home"!
Dominion Harvest Church is Family Church with an Apostolic Background we believe Jesus Christ came in the form of a baby laying in the manager we believe also in the death burial and resurrection of Jesus Christ and that he ascended into heaven and sits on the right hand side of God The Father! We also believe in the soon coming of Jesus Christ. The King of Kings and Lord of Lords!!! We believe in the baptism in the Holy Ghost with speaking in touges!
---
---
Our Services
Service Times
Sunday
09:00am

-

Sunday School 9am-10:45am

11:00am

-

Sunday morning worship

07:00pm

-

Sunday evening service
Monday
07:00pm

-

Youth and Children's Ministries 7-8pm
Wednesday
07:00pm

-

Wednesday evening worship

07:00pm

-

Mid Week Service
Thursday
07:30pm

-

Spanish Bible Study
Friday
07:00pm

-

English Bible Study
Saturday
05:00am

-

All day Prayer 5am-7pm
What to Expect
---
Leadership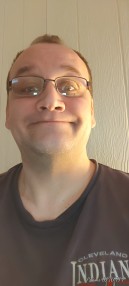 Pastor Richard Valentine
Senior Pastor and President and Founder
Pastor Richard Valentine Is the President and Founder and Senior Pastor Of Dominion Harvest Church which was Founded on April 12,1989 and He's been doing every since he was 16yrs old and he's been at this for years now. Pastor Valentine Love's The Church which is the people of God and He Love's the Church. He is also the President and Founder of Richard Valentine Ministries as Well as a Senior Pastor of a New Church called Living Legacy Church and Living Legacy Ministries. We have other locations for Dominion Harvest Church. We will have locations in ,Columbus Indiana, Lawrenceburg Indiana, (Coming Soon to Indiana) . Lebanon, Ohio and South Lebanon,Ohio. For more information call the Church office Monday - Friday 8:00am- 5:00pm Est at the number listed. Thank You And God Bless You .
---
An very Anointed Church And The congregation is always showing love to everyone who attends and they don't judge anyone because God Is The Judge Not The People.

Noah Dugan (Son Of Richard Valentine)

I Just Love The Dominion Harvest Church Because Of My Dad, Richard Valentine! And I Love Knowing and talking about God!
Create an account or sign in to save your experience.
Go here? Tell us why you love Dominion Harvest Church. Visited? Tell us what a newcomer can expect.