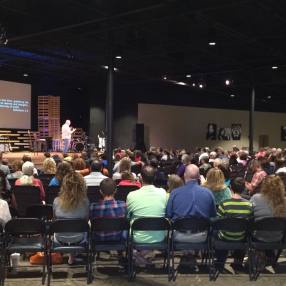 Who We Are
Loving God! Loving People! (Matthew 22:37 - 40)
What to Expect at Cross Church
The only thing we'll ask of you is simple; relax. You're with friends. Whether you've been here hundreds of times or just today, whether you're a seasoned church veteran or you've never been in church before, you can anticipate an encouraging and enlightening experience.
Casual Dress-
We encourage you to dress comfortably. We care more about what you get out of the service than what you wear in it!
Practical Teaching-
Tim teaches from the Bible and helps you make practical life applications.
Uplifting Music-
The music is Christian Rock/Contemporary, it is our desire to usher you into God's presence through songs of praise and worship.
A Place For Your Children-
Your kids will love our Cross Kidz Children's Ministry! We offer biblical teaching, games, interactive skits/plays, crafts, music, and much more.
Café Agape-
Complimentary coffee, cappuccino, orange juice, and snacks.
Our Vision Statement:
Striving to become the kind of church Jesus would want to attend. (Proverbs 29:18)
Our Ultimate Goal:
To be able to look at the Bible, then look at the church and see the same thing (Acts 2:42-47)
Our Purpose Statement:
To be a place of hope and restoration for the undecided masses.
Our Target Audience:
The undecided/uncommitted masses. (1 Kings 18)
Our Growth Strategy:
Invest! Invite! Include! (Matthew 28:18-20, 2 Corinthians 5:11 - 21)
Our Attitude Statement:
Whatever God asks … requires courage.
Whatever it takes … requires surrender.
For as long as it takes … requires endurance.
All for Christ alone! … requires humility. (Philippians 2:5)
Simpli-Five
As a church and as individuals, this is how we stay on track. We focus on five ways to help us simplify and prioritize what's important in life:
Invest, Invite, & Include.
Read your bible.
Be Connected.
Serve at least twice per month.
Pray & Obey.
---
---
Our Services
Service Times
Sunday
09:00am

-

Carlinville Campus 1030 W. Main St. Carlinville, IL

09:00am

-

Staunton Campus - 1250 S. Hackman, Staunton, IL

10:30am

-

Carlinville Campus 1030 W. Main St. Carlinville, IL
What to Expect
---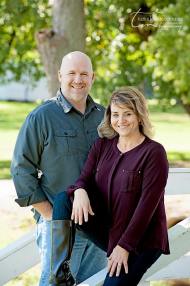 Tim Rhodus
Pastor
---