Concord Presbyterian Church
Concord Presbyterian Church
Who We Are
We believe the Bible is all God's Word and therefore can be trusted and applied to all of life. We believe that God has graciously entered into our world through His Son, Jesus Christ, to reconcile us to Himself. He has done this for us because we could not possibly please Him or obey Him on our own. Instead Jesus lived a perfect life and therefore was able to die on the cross in the place of sinful people because He was sinless. We believe He is now in heaven interceding for us every day and moment and that at some time in the future, known only to Him, He will return to right all wrongs and redeem His full creation. In the meantime, Jesus graciously allows us to follow Him and serve Him as salt and light in our families, schools, workplaces, and neighborhoods.
About Us
Our Services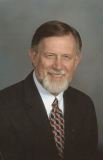 Tom Jones
Shepherding Ministries Coordinator
Shepherding Ministries Coordinator Tom Jones has fifty three years of pastoral experience. Tom has served churches in Illinois,Tennessee, and Missouri, working thirteen years as a church planter in southern Illinois. He worked for twenty five years as a director for Fresh Start Seminars, an international divorce recovery ministry, and served sixteen years as a pastoral counselor at a church in St. Louis. Tom has taught speech and homiletics on the college and seminary levels. He is an author and an amateur songwriter and singer. Tom and his wife Reidun live in Columbia, Illinois. They have nine children, fourteen grandchildren, and five great-grandchildren. They are tired.