White Plains, NY
Community Unitarian Universalist Congregation at White Plains
Community Unitarian Universalist Congregation at White Plains
A Unitarian Universalist welcoming congregation.
White Plains, NY
Who We Are
Community Unitarian Universalist Congregation (CUC) is a Welcoming Congregation committed to affirming and purposefully including all regardless of age, race, ethnicity, national origin, disability, gender, gender identity or expression, and sexual or affectional orientation.
Our mission is to:
Nurture each other in our spiritual journeys,
Foster compassion and understanding within and beyond our community, and
Engage in service to transform ourselves and our world.
About Us
Leadership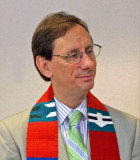 Rev. Meredith Garmon
I love congregation because it is a community of individuals on a journey to deepen their spirituality, their sense of community,and their commitment to social justice. Newcomers will find us welcoming, inclusive and interesting.