Church of The Living Word
Church of The Living Word
A multicultural ministry of excellence; preaching & teaching the Word.
Hayes, VA
Who We Are
Our vision is "Building a Victorious Church that Lives the Word through the Power of Jesus Christ." O We challenge people to live the Word through the power of the Holy Spirit. We encourage people to give priority to God's Word, instead of focusing on everyday cares of life. We take God's Word as final authority-- and He says, we are overcomers! Our passion is helping people get rooted in God's Word.
About Us
Our Services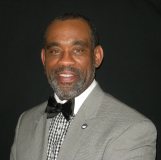 Bishop Gregory Woodard
servant
On October 1, 1983 Bishop Woodard accepted Jesus Christ as his Savior. On May 28, 1989, he was licensed to preach the gospel by his pastor, Dr. Floyd M. Blackwell. He was ordained by the Peninsula Baptist Pastor's Council on January 27, 1991 & consecrated into the bishopric March 20, 2011. He has a Bachelor Degree in Theological Studies, Christian Bible College and Seminary, Independence Missouri. He is the founder of Church of the Living Word, in January 1993. God is using this servant to build a victorious church that lives the Word.