Elgin, IL
Church In The Word
Church In The Word
A full-gospel church
Elgin, IL
Who We Are
Church in the Word is a multi-ethnic, non-denominational, Spirit-filled church located in Elgin, IL, in the northwest suburbs of Chicago.
Our vision is to empower disciples who authentically represent Jesus.
We are a full-gospel, Spirit-filled church. We believe that the New Testament we read in scripture is the same New Testament that we're living in today, and that the Holy Spirit is the same now as He was then. We believe the scriptures are inerrant, and being a disciple of Christ means the same thing today as it did thousands of years ago.
About Us
Our Services
Leadership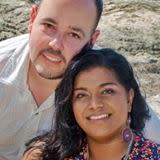 Scott Neubauer
After over 10 years as a Children's and Associate Pastor, Scott became the Lead Pastor of Church In The Word in August 2012. Together, over the course of that first year, he and his wife Noeleen prayerfully assembled the leadership team that will take CITW into this next season. With this very passionate and capable team in place, they are looking forward to a new season of growth and effectiveness for CITW.