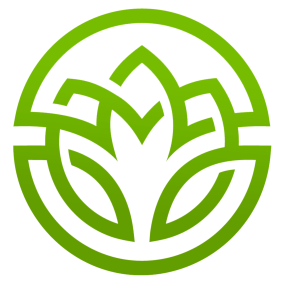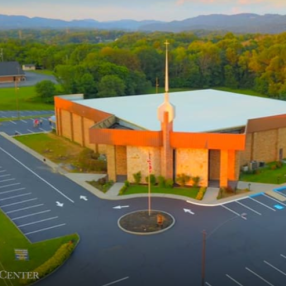 Who We Are
Apostolic, Pentecostal, UPC, Christian, Church,
Do you have a home church? Are you tired of searching for that special place that makes you feel at home without feeling judged? Do you want to be apart of something that is greater than yourself? Are you wanting to grow in Christ and find your happy place? Is the world beating you down so much that you just want to give up? STOP! Look no further, because we.love.YOU! We want to get to know YOU! Christian Life Center is a place for the hurt and broken hearted, a place where the outside world can not penetrate and a place where love conquers all. At Christian Life Center, we are focused on our community outreach, jail ministries, families, addicts, youth, family issues, and so much more. We aren't just another church. We believe in unity, love and compassion for our fellow human beings. The world offers trials, while the Lord offers trust and triumph. We know what pain feels like, because we are not perfect but we know what love is and that love is Jesus. We came searching and found something quite remarkable. A building with many races and backgrounds that came together to form an amazing church. A house of God. We believe in Acts 2:38 and the oneness of God. We believe in miracles, because there have been so many healed by our Lord Jesus Christ. The atmosphere is electrifying and the mood is of anticipation because we know the Lord is there. So many people are searching for a place to "belong" because the world says, "you are alone". That can't be further from the truth! At CLC we firmly believe that once you visit, you will see what we mean when we say, "Welcome Home!" We invite YOU to be apart of a church that is faith based and ready to do what the Lord wills. We love you and YES, you matter! God Bless and we can't wait to meet you :) P.S. Did I mention we love to laugh? lol See you there!!
---
---
Our Services
Service Times
Sunday
10:00am

-

Senior Saints Service- Everyone is welcome!

10:00am

-

Kids Life and Life Building Classes for all ages- Learn as you grow. Each class offers different levels and insight on getting to know our Lord and savior Jesus Christ.

11:00am

-

Worship Service- We give praise and thanks to the Lord through singing and celebration as the Lord's spirit moves.
Tuesday
07:00pm

-

Corporate Prayer-We come together to pray for our community, church and individual needs.
Wednesday
07:00pm

-

Wednesday Night- Midweek worship service that is impactful and spiritually moving.
What to Expect
---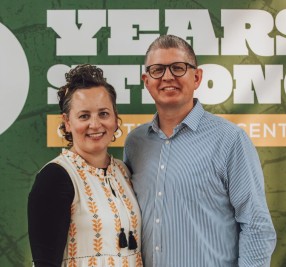 Jeremy Damesworth
Senior Pastor
Jeremy Damesworth is the Senior Pastor at Christian Life Center of the TriCities in Kingsport, Tn. He has three wonderful children and an amazing wife that still puts up with his antics after twenty-eight years of marriage. Jeremy has a love for the Lord and wants to share that love with the community through the many ministries within the church. His vision is to reach the Tri-Cities area with the gospel of Jesus Christ. He believes in the Oneness of God and Acts 2:38 to the fullness of the gospel. He loves his church, the occasional joke, and the seriousness of saving souls. He goes where the Lord leads him while being compassionate and endearing to everyone he comes into contact with in life. He believes in planting seeds and having a heart for outreach. If you would like to meet Pastor Jeremy Damesworth, please visit the main campus in Kingsport, Tennessee, or check out our social media sites. ~"We can't wait to meet you and welcome you home!" Senior Pastor Jeremy Damesworth.~
---
I found a place where I belong. A love that I can't comprehend and a church family willing to put up with me and all that I go through. It truly is a place I can and do call home. It's Holy Ghost filled and every service is a miracle waiting to happen. I can't say enough about the people or the Pastor because I was cared for and loved with open arms when I was sick so many times. The music is spirit filled and the word given to us by Pastor Jeremy Damesworth is as well. Family is the best way to describe CLC. Unity and a willingness to open doors when no one else will. Compassion for the community and a love that is inspired by the Lord himself. I can't imagine calling any other place home as I do Christian Life Center. Our Pastor says, "Welcome Home" with each service to let everyone know, they are home and he means it. The entire church means it as well, with smiles, a hug and the occasional card to lift up your spirits and to let you know you are loved. Once you get to know the people there you realize, they love to laugh, share ideas and creativity, moments of joy and sorrow, and come together in a unified manner to show Christ gleaming through their hearts and worship. I love that the church is full of what was once broken people. A people with habits, hurts and hang-ups that are overcoming what life subjected them to so many times. A people who are a work in progress, that's me. Ever learning, ever growing in Christ. Home.......Home is where the heart is and I invite you to share yours with CLC. We'd love to get to know you! Welcome home!
Create an account or sign in to save your experience.
Go here? Tell us why you love Christian Life Center. Visited? Tell us what a newcomer can expect.