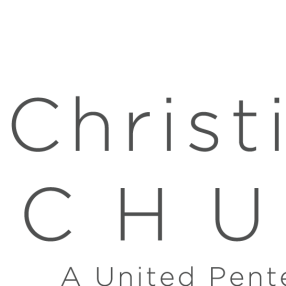 Who We Are
Built Upon Biblical Truth and Spiritual Experience
Christian Life Church is affiliated with the United Pentecostal Church International and was founded nearly a decade ago by Rev. Richard Bishop. Since that time, our church has grown and been blessed with a dynamic core of committed leaders. In June of 2008 Rev. Bishop resigned his position as pastor and accepted a post at Christian Life College in Stockton, California. In September of 2008, Rev. Joseph Hanthorn and his family moved from Central Florida to accept the position of pastor at CLC.

Throughout its history CLC has been a relevant and effective conduit for the power of God reaching into lives and families. We are a multicultural church seeking first to know Him and then to make Him known. We firmly believe in the restorative power of grace and forgiveness and seek to provide an atmosphere of both acceptance and change. We invite you to visit one of our services or contact us for more information.
---
---
Our Services
Service Times
Sunday
10:00am

-

Service

06:00pm

-

Service
Wednesday
07:00pm

-

Service

07:00pm

-

3rd Wednesday are home Bible study groups
---
Joseph Hanthorn
Rev. Joseph Hanthorn holds two degrees in History and Secondary Education from Austin College in Sherman Texas. During his junior year of college he began to sense a call to ministry. After receiving his ministerial credentials from the United Pentecostal Church International, Rev. Hanthorn evangelized for 2 years. In 2004, Rev. Hanthorn married Amber and they settled in the Dallas/Fort Worth area continuing on in ministry as the Administrative Pastor for the First United Pentecostal Church of Hurst. In 2007 the Hanthorn's lives were forever changed with the birth of Ava Renee. That same year Rev. Hanthorn and family moved to Central Florida where they assumed the position of Assistant Pastor at the First United Pentecostal Church in DeLand. They served there faithfully until August of 2008 when they were invited to accept the pastorate at CLC. Pastor Hanthorn's ministry is both relevant and challenging. His ministry is the result of real world experience and a testimony of transformation and divine restoration. CLC looks forward to the years ahead under the leadership of Joseph and Amber Hanthorn.
---