Christ Church of Metro Atlanta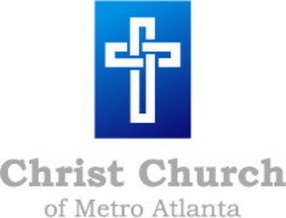 Who We Are
Impact the world by multiplying disciples for God's glory!
Thank you for taking the time to learn about the beliefs and membership expectations of Christ Church. We are sincerely praying for you as you consider becoming a part of this great church. If you have any questions, don't hesitate to contact one of the elders.
Our VISION
"Impact the World by Multiplying Disciples for God's Glory!"
Our MISSION
"Establishing relational environments for disciples to know, grow, and go."
Our PROCESS
Everything we do at CCMA revolves around developing disciples to...
- KNOW God intimately (Phil 3:10)
- GROW Together intentionally (Eph. 4:15-16)
- GO Everywhere interactively (Mark 16:15)
We are determined to be God Centered, Christ Exalting, Biblically Faithful, Doctrinally Accurate, Authentically Worshipful, Disciple making, and Church reproducing. We desire to be a genuine church that honors God and grows people. We are striving to begin and maintain a biblical church without baggage, without politics, and without walls!
May God help us to properly represent Him and fulfill the Scriptural mission of a New Testament Church.
---
---
Our Services
Service Times
What to Expect
---
Chris Jordan
Chris was married to Jennifer in 1993. They have 8 children. He earned his Bachelors Degree at Wayland Baptist University in Phoenix, AZ and his Masters Degree at Midwestern Baptist Theological Seminary in Kansas City, MO. Chris enjoys reading, sports, and spending time with his family. Chris is full-time with Christ Church of Metro Atlanta.
---