Christ Church, Exeter (Episcopal)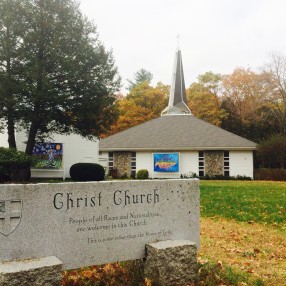 Who We Are
LIVING ~ CONNECTING ~ SERVING
Christ Church is a congregation of 750 (or so) members who live in over 30 communities of New Hampshire's Seacoast region. We strive to be a joy-filled diverse community anchored in an ongoing and deepening relationship with God in Jesus Christ.
Christ Church provides opportunities for children, young people and adults of all ages to deepen their faith and their connection to God in their daily lives so that we can become the hands and hearts of Christ in our broken world. We are an active church, with our members deeply involved in all aspects of parish life.
Christ Church Exeter is one of the larger churches in the Episcopal Diocese of New Hampshire. We are known in the broader community as a founding member of Seacoast Family Promise, a program to provide temporary shelter for homeless families. We are also known for our newly renovated worship spaces with its exceptional organ – making it a popular venue for local concerts and recitals. Our meeting spaces are use seven days a week by hundreds of people for a number of support groups and community outreach programs.
Come and see what God is doing in and through this place.
A Message from the Rector
In church circles people looking for a faith community are called 'seekers.' Are you one of them?
We live in a time when every one of us seeks something. We seek connection with others. We seek a place that we can call home. We seek fulfillment and meaning in our lives. At our best, we seek to make a difference in our community and our world.
If you are seeking a community that will welcome, accept, and embrace you for who you are – worship that is vibrant and reverent, that invites you to experience the transforming love and grace of Jesus Christ – opportunities to reach out into the wider world in order to make a difference by helping people in need – a church that encourages imagination, facilitates discussions, honors traditions, and enables people to live faithfully in their daily lives?
If so, Christ Church may be the community for you. Please wander through our website: www.christchurchexeter.org.
A next step would be to visit us. Come to worship, sign up for a class, attend Bible Study or a concert.
We're looking forward to welcoming you. Whoever you are, and whatever you're seeking, there's a place for you here.
The Rev. Mark B. Pendleton
Rector
---
---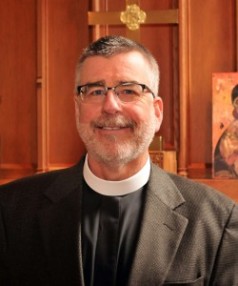 The Rev. Mark Pendleton
The Reverend Mark B. Pendleton came to Exeter in April 2013 to be Christ Church's 17th rector. Before Christ Church, he was dean of Christ Church Cathedral in Hartford, Connecticut from 2004-2012; rector of the Church of Our Saviour, Silver Spring, Maryland from 1998-2004; rector of St. Luke's, South Glastonbury, Connecticut from 1993-1998, and assistant to the rector of Christ Church in Short Hills, New Jersey from 1991-1993. A graduate of the General Theological Seminary in New York City in 1991, he served as a Volunteer for Mission in Cuba for a year in 1986. He was ordained deacon in 1991 in the Diocese of Florida and priest in 1992 in the Diocese of Newark He currently serves as President of the Community of the Cross of Nails/North America, which supports global reconciliation ministries inspired by the legacy and work of Coventry Cathedral in England. Mark leads regular mission trips to Latin America. Mark was an Honorary Canon of St. Andrew's Cathedral in Aberdeen, Scotland from 2005 to 2012. Mark is married to Leslie Glover Pendleton. They are parents of William and Lydia and live in nearby Greenland.
---