Green Bay, WI
Christ Alone Church
Christ Alone Church
Introducing people to the life-transforming Jesus!
Green Bay, WI
Who We Are
We are a Green Bay area church community founded on the belief that the Bible is the true Word of God that reveals God's redemptive plan of salvation through the work of Jesus, and how we are to live in response.
Our congregation is welcoming and friendly. It includes people of all ages who take the Bible seriously and want to share the good news of the life-transforming Jesus with everyone in their neighborhoods. Whether you are looking for your first church home or a new church home — or just believe there is more to life than you are experiencing, we invite you to visit Christ Alone Church.
About Us
Our Services
Leadership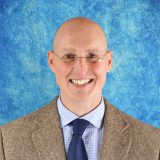 John Cory IV
Pastor
John, Catharine, and Joshua Cory are all successful sojourners emerging from a theological wilderness – by the astonishing grace of God! Having been born and raised in the West, beginning in California, then spending over a decade in Hawaii, and lastly Oregon, John flipped Horace Greeley's cry on it's head and moved East with his clan after graduating from seminary. He and his family have been blessed by serving Presbyterian congregations in the verdant cornfields of Ohio, the piney woods of southern Alabama, and the now the rich environs of Green Bay, abundant in great cheese. God is good! We have been told it is home to a mighty impressive football team too… Our prayer is to share the wondrous news of Jesus Christ with joy and perhaps a little intellectual rigor, all rooted in the Almighty's perfect word. Discipleship to us happens in the loving fellowship of the body of Christ. When you visit Christ Alone, our hope is our family becomes yours. We're waiting for you!
This is a small to medium size church full of people who know each others' names & care about one another. They will come up to you & introduce themselves so you can get to know them. Nobody is a stranger in this church. If you need help on anything there are always generous people willing to help you. This church also has many activities in which you can participate. If you like traditional church music or singing this is the place to come.