St. Mark Lutheran Church (Green Bay Campus)
Who We Are
As you seek to learn more about St. Mark, you may be faced with the question, "Where do I start?" Here's the simple answer - start with Jesus Christ.
St. Mark exists to introduce you to Jesus, the God of forgiveness and grace. Although we are God's special creation, created in His image, we missed the mark. We often want to play God instead of honor Him. We often want God's place instead of God's love. We have all sinned and fallen short of God's holy standards.
Our sin cost God's Son dearly. His Son, Jesus, came to our world and lived a holy life so He could perfectly satisfy God's requirements for salvation. He succeeded and was then sacrificed on a cross. It was the only way to remedy the wall between God and us.
But Jesus conquered death. Shortly after the cross, He physically rose to life. Through faith alone in Jesus we can live in relationship with God again -- forever. So begin at St. Mark with Jesus! If you'd like more information talk to any of us or call us.
Begin anew with Jesus!
---
---
Our Services
Service Times
Sunday
08:00am

-

Traditional

10:00am

-

Contemporary
What to Expect
---
Leadership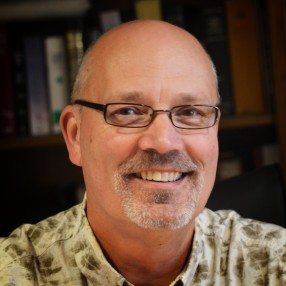 Dr. John Parlow
Lead Pastor
As lead pastor of St. Mark Lutheran Church, Dr. John Parlow is responsible for the overall vision and direction of the ministry, also serving as its main preacher. He came to St. Mark in 1994. Pastor Parlow will tell you, he "never gets tired of sharing God's work and watching lives change." Pastor Parlow and his wife, Lydia, have been married for 28 years. The couple is blessed with three sons: Luke, Micah and Seth. And the Parlow family doesn't stop at five – Pastor John and Lydia serve as foster parents for abandoned dogs. "We always seem to be getting another one!" he professes. Visit Pastor Parlow's office and you'll find he's an avid reader, usually juggling multiple books at once. He likes to read about the apologetics, cultural trends and leadership. His other interests include pistol shooting, martial arts and craft beers. What might you not know about Pastor Parlow? "Although I spend a lot of time in front of crowds of people, I am a pretty private person," he says.
---