Who We Are
That all may know the joy of loving God and one another.
Our mission is to give witness to the Gospel of Jesus Christ through worship, preaching, fellowship and ministering to all human needs of the heart, mind and body; that all may experience the saving power of God in this life and the life to come.
---
---
Our Services
Service Times
Sunday
09:30am

-

Sunday School

11:00am

-

Worship Service
Wednesday
05:30pm

-

Wednesday night family dinner

06:15pm

-

Bible Studies - Several to choose from including children's and youth
---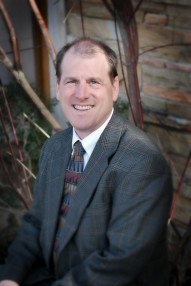 Courtney Krueger
Senior Pastor
Courtney Krueger was born in Charleston, S.C. and grew up in Rock Hill, S.C. He graduated from Rock Hill High School in 1985 and enrolled in Furman University. He graduated from Furman in 1989 with a BA in Philosophy, enrolled in Duke Divinity School and married Lea (pronounced Lee) his college sweetheart in the span of six months. He graduated from Duke Divinity School in 1992 with a Master of Divinity degree. He was called as pastor to the Elm City Baptist Church (N.C.) in 1992, serving there for nearly five years. Courtney was ordained on March 22, 1992. Exactly one year later on March 22, 1993, a boy named David was born in Greenville, NC. Nine days later he would become Lea and Courtney's first foster child (they had 12 foster children – mostly short-term - over a three year period). Nearly three years later Courtney and Lea would adopt David. In 1996, Courtney accepted a call to the First Baptist Church of Pendleton, SC. They began their ministry in Pendleton on November 24, 1996, with Lea eight months pregnant. On December 24, 1996, Sarah Krueger was born. In 2014 Courtney became the longest serving pastor in First Baptist Pendleton's history. In 2003, Courtney earned a Doctor of Ministry degree in the field of Christian Spirituality from Columbia Theological Seminary in Decatur, GA. His dissertation was on Sabbath Keeping which led to many jokes during his studies about "working on the Sabbath." In 2008, he was awarded First Place in the Baptist History and Heritage Society's Preaching Contest. In October of 2008 Courtney traveled to Romania to teach Gypsy pastors in the Gypsy Smith School in Bucharest. In 2009 Courtney was awarded a grant for a twelve week Sabbatical. As part of this Sabbatical, he spent 5 weeks in Greece with his family assisting CBF Missionaries Bob and Janice Newell in their ministry to Albanians living in Athens Greece. In 2010 Courtney crossed completed his first (and possibly last!) marathon in Greenville, SC. Since then he began competing in a sport called "Ride and Tie" which features two humans and one horse as a team! The humans alternate between riding and running. The horse has to run the entire 10, 15, or 30 mile course! He won five National Points Championships in Ride and Tie since 2012. In 2015 Courtney sensed a call to the First Cumberland Presbyterian Church in Chattanooga. His long love of ecumenical partnerships made this denomination change a fairly easy one. Courtney received the Cumberland Presbyterian Church's Historical Foundation's 2016 Award for best paper on Cumberland Presbyterian history. In 2018 Courtney completed Leadership Chattanooga, a program of the Chattanooga Area Chamber of Commerce. In 2018 he was elected as vice-moderator of the Tennessee-Georgia Presbytery of the Cumberland Presbyterian Church and in 2019 was elected moderator.
---