Central Presbyterian Church
Central Presbyterian Church
Who We Are
Central Presbyterian Church is a vibrant and diverse community of professionals, families, students, and artists in New York City seeking to:

Experience
Experience the gospel of Jesus Christ through expressive worship, authentic prayer, enriching teaching, and meaningful relationships;

Equip
Equip leaders in every sphere of life to embody the gospel both individually and corporately through our words, our actions, and our community;

Extend
Extend the gospel outward in order to promote the thoughtful engagement of the church with the broader world so that both the church and the city might flourish.

About Us
Our Services
Leadership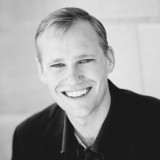 Jason Harris
Jason joined Central as the Director of Church Renewal in August of 2011 and was called to serve as the Senior Pastor of Central in June of 2013. Previously Jason served as the founding Campus Minister for Reformed University Fellowship (RUF) at Northwestern University. Jason began this ministry in 2005 after receiving his Master of Divinity degree from Princeton Theological Seminary. Prior to attending seminary, Jason worked as a sales analyst for Morgan Stanley in New York City after graduating from Princeton University magna cum laude with a Bachelor of Arts degree in Art and Archaeology in 2000. Jason participates in a number of ministries outside of Central and has longstanding relationships with RUF (Reformed University Fellowship), FOCUS (Fellowship of Christians in Universities and Schools), Young Life, and The Veritas Forum. Jason met his wife, Ashley, at Princeton University where she studied Economics and Japanese and subsequently received a J.D. degree from Columbia University Law School. Jason and Ashley have four young children, Luke, Olivia, Eliza and Charlotte.