Hyde Park, NY
Bridge Builders Community Church
Bridge Builders Community Church
Know God-Love People
Hyde Park, NY
Who We Are
Bridge Builders Community Church is a band of followers on mission to glorify God, transform lives and impact the world by sharing and living out the gospel of Jesus Christ. We are a community who gathers on Sundays and through out the week to celebrate, pray, learn, and enjoy the conversation and friendship.
Our desire is to know God through Jesus Christ and to learn to love and serve Him and each other well.
Our Services
Leadership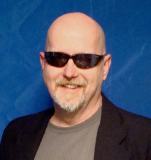 Jay Cookingham
Jay Cookingham is lead pastor at BBCC. Born and raised in Poughkeepsie, NY, his family now resides in Hyde Park, a town his family appreciates because of its beauty and rich history. Jay and his wife, Christine, have five boys and two girls and have been married for 32 years. Jay is passionate about his relationship with God and with the members of his family.
Hi Jay, Just listened to Sonship Online. Thank you so much for your raw honesty. You and your family are in my thoughts and prayers. You are needed, I forwarded your message to my nephew, Ron. I understand your past. God heals, decades at a time as He did me. Keep going - it is so needed! Marie Gilman