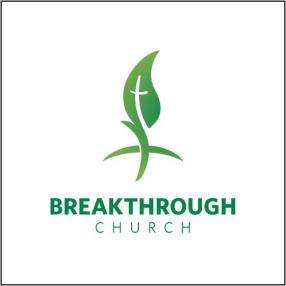 Who We Are
Know CHRIST, grow in FAITH, and show LOVE.
Breakthrough Church is a open, loving, nonjudgmental church whose core values are the playbook for our team, and help define the way we do ministry. Everything we do stems from our mission to KNOW, GROW, and SHOW.
KNOW Christ
Creative Preaching and Teaching: We responsibly present God's Word with a practical, urban flavor for all ages.
GROW In YOUR Faith
Discipleship: We want you to grow as a believer. Through our Bible Studies and small groups, we offer opportunities for you to learn more about the Lord.
SHOW Love to the Community and the World
Equipping Leaders: We help people discover their life purpose and develop a plan to transform their community and impact the world.
---
---
Our Services
Service Times
---
Anthony Cobbs
Anthony Cobbs is founder and Pastor of Breakthrough Church. He is a native of Omaha, Nebraska, but has made San Antonio his home. He formerly pastored Zion Star Missionary Baptist Church for five years. Prior to being at Zion Star, Pastor Cobbs served as the Youth and Missions pastor at Mount Zion First Baptist Church. Before that, he worked for Young Life, the YMCA, and Boy's Town. Having served in youth ministry for over 18 years, Pastor Anthony is an authority on youth and youth culture. Pastor Cobbs has received numerous awards and recognition for youth work, including a community service award from Jack and Jill of America's San Antonio branch in 2008. Pastor Cobbs received a Bachelor of Science degree from Grace University and Wayland Baptist University awarded him a Master's degree in Christian Ministry. He is currently a Doctoral student at Creighton University, majoring in Leadership Studies. Pastor Cobbs is the husband of Audrey Cobbs and the proud father of four children.
---