Bell Springs Baptist Church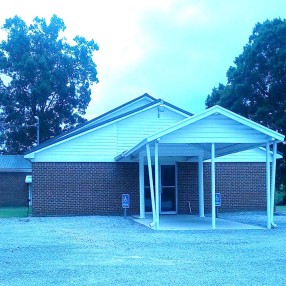 Who We Are
Similar churches often offer music styles like traditional hymns, contemporary, and praise and worship. Programs like choir, children's ministry, missions, youth group, and nursery are also typical. by FaithStreet
---
---
Our Services
Service Times
Sunday
10:00am

-

Sunday School

11:00am

-

Morning Worship

05:00pm

-

Evening Worship
---
Hi, My name is Chaplin Bill, Help stop school violence. Is there something you can do to help get God back in our school system, for example, put the 10 commandments back on the wall in school, meeting around the flagpole for prayer, Bible studies? The 10 commandments are our morals, it teaches us how to conduct our lives and treat one another. They removed them in 1980 from the walls of schools, and federal buildings. There has been a great increase in violence because of our moral decline. Please go to the following web-site. Department of Education Guidelines for Religious Expression in Public School . Section 9524 of the Elementary and Secondary Education Act ("ESEA") of 1965, as amended by the No Child Left Behind Act of 2001, requires the Secretary to issue guidance on constitutionally protected prayer in public elementary and secondary schools. In addition, Section 9524 requires that, aHelp stop school violence s a condition of receiving ESEA funds, a local educational agency ("LEA") must certify in writing to its State educational agency ("SEA") that it has no policy that prevents, or otherwise denies participation in, constitutionally protected prayer in public schools as set forth in this guidance. Help stop school violence Thank you for any help,

[email protected]

Our Constitution was made only for a moral and religious people. It is wholly inadequate to the government of any other. John Adams

we love you love your church .we love bro jerry and sis donna God bless you and family

It is a great Church with a wonderful Sunday School and a great Sunday worship hour and a blessed Wednesday service it's a wonderful blessed pastor.
Create an account or sign in to save your experience.
Go here? Tell us why you love Bell Springs Baptist Church. Visited? Tell us what a newcomer can expect.