All Saints Lutheran Church
All Saints Lutheran Church
Who We Are
We are a diverse but united family of God's people, committing ourselves to God's Service. We celebrate our diversity, unity, and commitment to Christ, whose Spirit guides us in church and home, workplaces and communities.
All Saints Church is a gathering place filled with its family members from morning to night and from Sunday through Saturday.
We worship the Lord through a variety of forms of music and liturgy. We provide learning opportunities for all. We sponsor programs so that everyone may find a spiritual home with us. We have fun and fellowship, celebrating both ordinary and special times together.
About Us
Leadership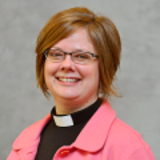 Jennifer Moland-Kovash