Episcopal Churches in Albuquerque, NM
Discover 12 churches
Find a Church
Denomination
Episcopal churches describe themselves with words like traditional liturgy, friendly, and inclusive.
Popular church music styles include traditional hymns, organ, and contemporary. Episcopal churches often offer community service, adult education, choir, children's ministry, and youth group programs.
Featured Leader
Jeremiah Griffin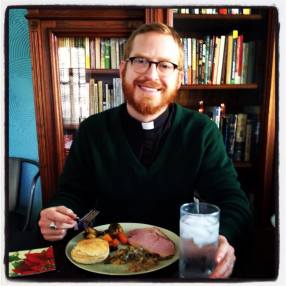 The Reverend Jeremiah Griffin started his ministry as St. Chad's rector in January, 2017.
Episcopal Churches in Albuquerque