Calvary Chapel Churches near Loveland, CO
Discover 2 churches
Find a Church
Denomination
Calvary Chapel churches describe themselves with words like casual, friendly, and down to earth.
Popular church music styles include contemporary, praise and worship, and passionate reverent. Calvary Chapel churches often offer children's ministry, youth group, nursery, missions, and young adults programs.
Visitor Experiences
"Hello Dave, didn't know how to contact you... so I hope this reaches you. Just wanted to say it was nice to meet you and your wife at the town bbq a couple of weeks ago. Thank you for reaching out to John. He needs a friend. "

Sandy
at
Outpost Calvary Chapel
Featured Leader
Dave Pierce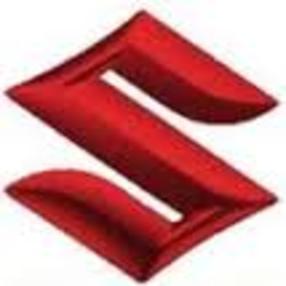 Dave Pierce is the Pastor at Outpost Calvary Chapel. He and his bride Mary Lou (Barajas) have been sewn together since January of 1983. They have a blended family of three really neat children, wonderful grandchildren and amazing great-grandchildren. As a boy living in oil camps & oil towns ...
...read more
Churches
---
Colorado
Loveland

All Towns & Cities Abbeyville, CO Abeyta, CO Able, CO Acequia, CO Ackerman, CO Acres Green, CO Adelaide, CO Adena, CO Adna, CO Aetna Estates, CO Agate, CO Agua Ramon, CO Aguilar, CO Air Force Academy, CO Akin, CO Akron, CO Alamo, CO Alamo Placita, CO Alamosa, CO Alamosa East, CO Alden, CO Alder, CO Alice, CO Allen, CO Allenspark, CO Allison, CO Alma, CO Almont, CO Alpine, CO Alta Vista, CO Altona, CO Altura, CO Alvin, CO Americus, CO Ames, CO Amherst, CO Andersonville, CO Andrix, CO Angora, CO Ansel, CO Antelope Springs, CO Antlers, CO Anton, CO Antonito, CO Anvil Points, CO Apache City, CO Appleton, CO Applewood, CO Ara, CO Arapahoe, CO Arboles, CO Argo Mill, CO Arickaree, CO Aristocrat Ranchettes, CO Arlington, CO Armel, CO Aroya, CO Arriba, CO Arriola, CO Arrowhead, CO Arvada, CO Ashcroft, CO Aspen, CO Aspen Park, CO Atchee, CO Atlanta, CO Attn Pastorsimla, CO Attn: PastorSimla, CO Atwood, CO Auburn, CO Ault, CO Aurora, CO Austin, CO Avalo, CO Avon, CO Avondale, CO Axial, CO Ayer, CO Azure, CO Bachelor, CO Badito, CO Bailey, CO Bakerville, CO Balarat, CO Baldwin, CO Balfour, CO Balltown, CO Balzac, CO Barela, CO Bark Ranch, CO Barnesville, CO Barr Lake, CO Bartlett, CO Basalt, CO Basin, CO Battle Creek, CO Battlement Mesa, CO Baxter, CO Baxterville, CO Bayfield, CO Beacon Hill, CO Beaver Point, CO Bedrock, CO Beecher Island, CO Belden, CO Belleview, CO Bellvue, CO Bennett, CO Benton, CO Bergen Park, CO Berkley, CO Berthoud, CO Berthoud Falls, CO Beshoar, CO Beta, CO Bethune, CO Beulah, CO Beulah Valley, CO Beverly Grove, CO Beverly Hills, CO Big Bend, CO Big Elk Meadows, CO Bighorn, CO Bijou, CO Birdseye, CO Bisonte, CO Black Eagle Mill, CO Black Forest, CO Black Hawk, CO Blakeland, CO Blanca, CO Blende, CO Bloom, CO Blue Mountain, CO Blue River, CO Blue Sky, CO Blue Valley, CO Bockman Lumber Camp, CO Boettcher, CO Boggsville, CO Bonanza, CO Bonanza Mountain Estates, CO Boncarbo, CO Bond, CO Bondad, CO Bonita, CO Boone, CO Bordenville, CO Boulder, CO Bountiful, CO Bovina, CO Bowie, CO Bow Mar, CO Box Prairie, CO Boyero, CO Bracewell, CO Bradford, CO Bragdon, CO Brandon, CO Branson, CO Breckenridge, CO Breen, CO Brick Center, CO Bridgeport, CO Bridges Switch, CO Briggsdale, CO Brighton, CO Bristol, CO Broadmoor, CO Broken Arrow Acres, CO Bronquist, CO Brook Forest, CO Brookside, CO Brookvale, CO broomfield, CO Broomfield, CO BROOMFIELD, CO Broughton, CO Brown, CO Brownlee, CO Browns Canon, CO Bruce, CO Brush, CO Buchanan, CO Buckeye, CO Buckeye Crossroads, CO Buckingham, CO Buckskin Joe, CO Buda, CO Buena Vista, CO Buena Vista , CO Buffalo Creek, CO Buford, CO Bulger, CO Bunyan, CO Burdett, CO Burlington, CO Burning Tree Ranch, CO Burns, CO Burnt Mill, CO Buttes, CO Byers, CO Cañon City, CO Cabin Creek, CO Cac1on City, CO Caddoa, CO Cahone, CO Calcite, CO Calhan, CO Calhoun, CO Calumet, CO Camden, CO Cameo, CO Camp Bird, CO Campion, CO Campo, CO Canfield, CO Cañon, CO Canon City, CO Cañon City, CO Canton, CO Capulin, CO Carbonate, CO Carbondale, CO Carbonera, CO Cardiff, CO Carr, CO Carracas, CO Carrizo Springs, CO Carterville, CO Casa, CO Cascade, CO Cascade-Chipita Park, CO Castiel, CO Castle Pines, CO Castle Pines North, CO Castle Pines Village, CO Castle Rock, CO Cathedral, CO Catherine, CO Cattle Creek, CO Cedar Cove, CO Cedar Creek, CO Cedar Crest, CO Cedaredge, CO Cedar Grove, CO Cedar Point, CO Cedarwood, CO Centennial, CO Center, CO Centerville, CO Central City, CO Centro, CO Chacra, CO Chama, CO Champion Mill, CO Chance, CO Channing, CO Cheraw, CO Cherry Creek, CO Cherry Hills Village, CO Chester, CO Cheyenne Wells, CO Chimney Rock, CO Chipeta, CO Chipita Park, CO Chivington, CO Chromo, CO Cimarron, CO Cimarron Hills, CO City of Creede, CO Clark, CO Clarkville, CO Clay, CO Cleora, CO Cliffdale, CO Clifford, CO Clifton, CO Cloverly, CO Coal Creek, CO Coaldale, CO Coalmont, CO Coburn, CO Codo, CO Cody Park, CO Cokedale, CO Colby, CO Cold Spring, CO Collbran, CO Colona, CO Colorado City, CO Colorado Spgs, CO Colorado Sprgs, CO Colorado Springs, CO Columbine, CO Columbine Valley, CO Columbus, CO Comanche, CO Comanche Creek, CO Comer, CO Commerce City, CO Como, CO Concrete, CO Conejos, CO Conifer, CO Cooper, CO Cope, CO Copperdale, CO Copper Mountain, CO Copper Spur, CO Cordova Plaza, CO Cornelia, CO Cornish, CO Cortez, CO Cotopaxi, CO Cottonwood, CO Country Acres, CO Coventry, CO Cowdrey, CO Craig, CO Craig South Highlands, CO Crawford, CO Creede, CO Crescent, CO Crescent Village, CO Crested Butte, CO Crestone, CO Cripple Creek, CO Crisman, CO Critchell, CO Crook, CO Crossons, CO Crowley, CO Crystal, CO Crystola, CO Cuchara, CO Cuerna Verde Park, CO Culp, CO Cumbres, CO Dacono, CO Dailey, CO Dakota Ridge, CO Dallas, CO Dearfield, CO Debeque, CO DeBeque, CO De Beque, CO Deckers, CO Deermont, CO Deer Trail, CO Delcarbon, CO Delhi, CO Dell, CO Del Norte, CO Delta, CO Dent, CO Denver, CO Deora, CO Derby, CO Devine, CO Dick, CO Dillon, CO Dinosaur, CO Divide, CO Dixon, CO Dodd, CO Dolores, CO Dome Rock, CO Dominguez, CO Dominion, CO Dorsey, CO Dotsero, CO Dove Creek, CO Dover, CO Dove Valley, CO Downieville-Lawson-Dumont, CO Doyleville, CO Drake, CO Drakes, CO Duffield, CO Dumont, CO Duncan, CO Dunckley, CO Dunton, CO Dunul, CO Dupont, CO Durango, CO Durham, CO Dyke, CO Eads, CO Eagle, CO Eagles Nest, CO Earl, CO Eastdale, CO Eastlake, CO East La Salle, CO Eastonville, CO East Pleasant View, CO East Portal, CO East Vancorum, CO Eaton, CO Echo, CO Echo Hills, CO Eckert, CO Eckley, CO Eden, CO Edgewater, CO Edith, CO Edler, CO Edwards, CO Egeria, CO Eggers, CO Egnar, CO Elba, CO Elbert, CO Elder, CO Eldora, CO Eldorado Springs, CO Eldredge, CO Elephant Park, CO Elizabeth, CO El Jebel, CO Elkdale, CO Elkhead, CO Elk Springs, CO Elkton, CO Ellicott, CO Elm, CO El Moro, CO El Rancho, CO Elsmere, CO El Vado, CO Elwell, CO Emma, CO Empire, CO Engelwood, CO Engleville, CO Englewood, CO Eno, CO Erie, CO Escalante, CO Espinosa, CO Estabrook, CO Estes Park, CO Estrella, CO Eureka, CO Evans, CO Evanston, CO Evansville, CO Everett, CO Evergreen, CO Fairmount, CO Fairplay, CO Fairview, CO Falcon, CO Falcon/Peyton, CO Falfa, CO Farisita, CO Farmers, CO Fayette, CO Federal Heights, CO Fenders, CO Ferncliff, CO Ferndale, CO Fink, CO Fir, CO Fire Clay, CO Firestone, CO Flagler, CO Fleming, CO Florence, CO Floresta, CO Florida, CO Florissant, CO Floyd Hill, CO Fondis, CO Forder, CO Fort Big Spring, CO Fort Boettcher, CO Fort Carson, CO Fort Collins, CO Fort Collins , CO Fort Garland, CO Fort Lupton, CO Fort Morgan, CO Fort Reynolds, CO Fosston, CO Fountain, CO Four Square Mile, CO Fowler, CO Fox Creek, CO Foxfield, CO Foxton, CO Franktown, CO Fraser, CO Frederick, CO Freeland, CO Frick, CO Frisco, CO Frost, CO Fruita, CO Fruitvale, CO Ft Collins, CO Ft. Collins, CO Ft. Lupton, CO Ft. Morgan, CO Fulford, CO Funston, CO Futurity, CO Galatea, CO Galena, CO Galeton, CO Galien, CO Garcia, CO Garden City, CO Gardner, CO Garfield, CO Garo, CO Gary, CO Gaskil, CO Gates, CO Gateview, CO Gato, CO Gem Village, CO Genesee, CO Genoa, CO Georgetown, CO Gerrard, CO Giddings, CO Gilcrest, CO Gill, CO Gilman, CO Gilpin, CO Gilson Gulch, CO Gilsonite, CO Glen Comfort, CO Glen Cove, CO Glendale, CO Glendevey, CO Gleneagle, CO Glen Echo, CO Glen Eden, CO Glenelk, CO Glen Eyrie, CO Glen Haven, CO Glenisle, CO Glentivar, CO Glenwood Spgs, CO Glenwood Springs, CO Golconda, CO Golden, CO Goldfield, CO Gold Hill, CO Goodale, CO Gooding, CO Goodnight, CO Goodpasture, CO Goodrich, CO Gordon, CO Gothic, CO Gould, CO Gowanda, CO Graft, CO Granada, CO Granby, CO Grand Jct, CO Grand JCT, CO Grand Junction, CO Grand Lake, CO Grand Mesa, CO Grandview, CO Grand View Estates, CO Granite, CO Grant, CO Graymont, CO Greeley, CO Greenhorn, CO Greenland, CO Green Mountain Falls, CO Green Valley Acres, CO Greenwood, CO Greenwood Village, CO Greenwood Village (Englewood), CO Gresham, CO Greystone, CO Griff, CO Griffin, CO Grizzly, CO Grote, CO Grover, CO Guadalupe, CO Guffey, CO Gulnare, CO Gunbarrel, CO Gunnison, CO Gypsum, CO Hadley, CO Hale, CO Hambert, CO Hamilton, CO Hamlet, CO Hanna, CO Happy Canyon, CO Hardin, CO Hardman, CO Harmony, CO Harney, CO Harris Park, CO Hartman, CO Hartner, CO Hartsel, CO Hasty, CO Haswell, CO Haver, CO Hawkins, CO Hawley, CO Haxtun, CO Haybro, CO Hayden, CO Hayford, CO Hays, CO Hazeltine, CO Hazeltine Heights, CO Heartstrong, CO Heath, CO Hebron, CO Heeney, CO Heiberger, CO Henderson, CO Henkel, CO Henry, CO Henson, CO Hereford, CO Hermosa, CO Herzman Mesa, CO Hesperus, CO Hiawatha, CO Hidden Lake, CO Hidden Valley, CO Hierro, CO Higbee, CO Higby, CO Highland, CO Highland Lake, CO Highland Park, CO Highlands Ranch, CO Highlands Ranch, CO, CO Hi-Land Acres, CO Hillrose, CO Hillsboro, CO Hillside, CO Hilltop, CO Hilton, CO Hiwan Hills, CO Hobson, CO Hoehne, CO Holly, CO Holly Hills, CO Hollywood, CO Holyoke, CO Homelake, CO Homewood Park, CO Hooks, CO Hooper, CO Horsetooth Heights, CO Hotchkiss, CO Hot Sulphur Springs, CO Houghton, CO Houston, CO Howard, CO Howardsville, CO Hoyt, CO Hudson, CO Huff, CO Hugo, CO Hurley, CO Hurrich, CO Hyde, CO Hygiene, CO Idaho Creek, CO Idaho Springs, CO Idalia, CO Idledale, CO Idylwilde, CO Ignacio, CO Iles Grove, CO Iliff, CO Ilium, CO Indian Hills, CO Indian Meadows, CO Indian Springs Village, CO Insmont, CO Inverness, CO Ione, CO Iris, CO Irondale, CO Ironton, CO Irwin, CO Ivywild, CO Jackson Field, CO Jackson Lake, CO Jack Springs, CO Jamestown, CO Jansen, CO Jaroso, CO Jasper, CO Jefferson, CO Jessica, CO Jessum, CO Joes, CO Johnson, CO Johnson Village, CO Johnstown, CO Juanita, CO Julesburg, CO Juniper Hot Springs, CO Kahler, CO Kannah, CO Karl, CO Karval, CO Kassler, CO Kearns, CO Keenesburg, CO Keesee, CO Kelim, CO Kelker, CO Keller, CO Kellytown, CO Ken Caryl, CO Keota, CO Kerns, CO Kerper City, CO Kersey, CO Keyhole, CO Keystone, CO Kiggin, CO Kim, CO King Center, CO Kings Canyon, CO Kinikinik, CO Kiowa, CO Kirk, CO Kirkland, CO Kit Carson, CO Kittredge, CO Kline, CO Kluver, CO Kobe, CO Koen, CO Koenig, CO Kornman, CO Krammes, CO Krauss, CO Kremmling, CO Kreybill, CO Kuner, CO Kutch, CO La Boca, CO Lacy, CO Lafayette, CO La Foret, CO La Fruto, CO La Garita, CO Laird, CO La Jara, CO LaJunta, CO La Junta, CO La Junta Gardens, CO La Junta Village, CO Lake City, CO Lake George, CO Lakeside, CO Lakewood, CO Lakewood , CO LAKEWOOD, CO Lamar, CO Lamartine, CO Lamb, CO La Plata, CO Laporte, CO La Porte, CO La Posta, CO Larand, CO Larkspur, CO Lasalle, CO La Salle, CO Las Animas, CO Lasauses, CO Lascar, CO Las Mesitas, CO Last Chance, CO La Valley, CO La Veta, CO La Veta Pass, CO Lawson, CO Lay, CO Lazear, CO Lazy Acres, CO Leader, CO Leadville, CO Leadville North, CO Leal, CO Lebanon, CO Lenado, CO Leon, CO Leroy, CO Lester, CO Lewis, CO Leyden, CO Leyner, CO Liberty, CO Liberty Bell, CO Liggett, CO Lime, CO Limon, CO Lincoln, CO Lincoln Hills, CO Lincoln Park, CO Lindon, CO Little Dam, CO Littleton, CO Livermore, CO Living Springs, CO Lobatos, CO Lochbuie, CO Lodi, CO Logan, CO Loghill Village, CO Log Lane Village, CO Loma, CO Loma Linda, CO Lombard Village, CO Lone Oak, CO Lone Pine Estates, CO Lone Star, CO Lone Tree, CO Longmont, CO Longmont, CO Longview, CO Los Cerritos, CO Los Fuertes, CO Louisville, CO Louviers, CO Loveland, CO Loveland Heights, CO Lowe, CO Loyd, CO Lubers, CO Lucerne, CO Ludlow, CO Lujane, CO Lycan, CO Lynn, CO Lyons, CO Mack, CO Maddux, CO Magee, CO Magnolia, CO Maher, CO Malachite, CO Maloy, CO Malta, CO Manassa, CO Mancos, CO Manila, CO Manitou Springs, CO Manzanola, CO Marble, CO Marcott, CO Mariano, CO Marigold, CO Marlman, CO Marnel, CO Marnett, CO Marshall, CO Marshdale, CO Marvel, CO Maryvale, CO Masontown, CO Masonville, CO Massadona, CO Masters, CO Matheson, CO Matthews, CO Maxeyville, CO Maybell, CO Mayday, CO Mayne, CO Maysville, CO May Valley, CO McArthur Ranch, CO Mcclave, CO McClave, CO McClellands, CO McCoy, CO McGregor, CO Mead, CO Medina Plaza, CO Meeker, CO Meeker Park, CO Melina, CO Meredith, CO Meridian, CO Meridian Village, CO Merino, CO Mesa, CO Mesa Lakes, CO Mesita, CO Messex, CO Middleton, CO Midland, CO Mid Vail, CO Midway, CO Milliken, CO Millwood, CO Milner, CO Mindeman, CO Mineral Hot Springs, CO Minnehaha, CO Minturn, CO Miramonte, CO Mishawaka, CO Mitchell, CO Model, CO Moffat, CO Mogote, CO Molina, CO Monson, CO Monte Vista, CO Monte Vista Estates, CO Montezuma, CO Montrose, CO Monument, CO Monument Park, CO Moonridge, CO Moore, CO Morey, CO Morgan, CO Morgan Heights, CO Morley, CO Morning Glory, CO Morrison, CO Mortimer, CO Mosca, CO Moseley, CO Mountain Meadows, CO Mountain View, CO Mountain Village, CO Mount Crested Butte, CO Mount Harris, CO Mount Lincoln, CO Mount Massive Lakes, CO Mount Olivet, CO Mount Pearl, CO Mount Vernon Club Place, CO Muleshoe, CO Mulford, CO Mystic, CO Nast, CO Nathrop, CO Naturita, CO Nederland, CO Needleton, CO Nelson, CO Nepesta, CO Nevadaville, CO New Castle, CO Newdale, CO Newett, CO New Haven, CO New Raymer, CO Nighthawk, CO Ninaview, CO Niwot, CO Noel, CO Noland, CO No Name, CO Norfolk, CO Norrie, CO North Avondale, CO North Creede, CO Northdale, CO North Delta, CO Northgate, CO Northglenn, CO North La Junta, CO North Washington, CO Norwood, CO Nucla, CO Nugget, CO Nunn, CO Nutria, CO Nyberg, CO Oak Creek, CO Oak Grove, CO Occidental, CO Oehlmann Park, CO Ohio, CO Okinawa City, CO Olathe, CO Old Fort Lyons, CO Old Homestead, CO Old Roach, CO Old Wells, CO Olney Springs, CO Olympus Heights, CO Omega, CO Ophir, CO Ophir Loop, CO Orchard, CO Orchard City, CO Orchard Mesa, CO Orchard Park, CO Ordway, CO Ormega, CO Orodell, CO Orr, CO Orsa, CO Ortiz, CO Osier, CO Otis, CO Ouray, CO Ovid, CO Owl Canyon, CO Oxford, CO Oxyoke, CO Pactolus, CO Padroni, CO Pagoda, CO Pagosa Springs, CO Paisaje, CO Palisade, CO Palmer Lake, CO Pando, CO Pandora, CO Paoli, CO Paonia, CO Parachute, CO Paradise Hills, CO Paradox, CO Paragon Estates, CO Park Center, CO Parkdale, CO Parker, CO Parkville, CO Parlin, CO Parma, CO Parras Plaza, CO Parrish, CO Parshall, CO Payne, CO Peabodys, CO Peaceful Valley, CO Pearl, CO Pear Park, CO Peckham, CO Peconic, CO Peeples, CO Peetz, CO Penrose, CO Peoria, CO Perry Park, CO Peyton, CO Phillipsburg, CO Phippsburg, CO Pictou, CO Piedra, CO Pieplant Mill, CO Pierce, CO Pike-San Isabel Village, CO Pine, CO Pine Brook Hill, CO Pinecliffe, CO Pine Grove, CO Pine Nook, CO Pine Valley, CO Pinewood Springs, CO Pinneo, CO Piñon, CO Piñon Acres, CO Pitkin, CO Pittsburg, CO Placerville, CO Placita, CO Plainview, CO Plateau City, CO Platner, CO Platoro, CO Platte Springs, CO Platteville, CO Pleasanton, CO Pleasant View, CO Pleasant View Ridge, CO Plumbs, CO Poncha Springs, CO Ponderosa East, CO Ponderosa Hills, CO Ponderosa Park, CO Portland, CO Poudre Park, CO Powars, CO Powderhorn, CO Powder Wash, CO Powell, CO Price Creek, CO Princeton, CO Pritchett, CO Proctor, CO Prospect Heights, CO Prospect Valley, CO Prowers, CO Pryor, CO Pueblo, CO Pueblo , CO Pueblo West, CO Pulliam, CO Pultney, CO Purcell, CO Puritan, CO Querida, CO Radium, CO Rago, CO Ramah, CO Rand, CO Randall, CO Rangely, CO Raymer, CO Raymond, CO Read, CO Red Cliff, CO Red Feather Lakes, CO Redlands, CO Red Lion, CO Redmesa, CO Redmond, CO Red Mountain, CO Redstone, CO Redvale, CO Red Wing, CO Reilly Canyon, CO Resurrection Mill, CO Rex, CO Rhone, CO Richfield, CO Rico, CO Ridgway, CO Rifle, CO Rinn, CO Rio Blanco, CO Riverdale, CO Riverside, CO Riverview, CO Robb, CO Roberta, CO Rock Creek Park, CO Rockdale, CO Rockland, CO Rockport, CO Rockvale, CO Rockwood, CO Rocky Ford, CO Roe, CO Rogers Mesa, CO Roggen, CO Rolla, CO Rollinsville, CO Romeo, CO Rosedale, CO Rosemont, CO Rosevale, CO Rosita, CO Roubideau, CO Rouse, CO Rowena, CO Roxborough Park, CO Roy, CO Ruby, CO Rugby, CO Rulison, CO Rush, CO Russell, CO Russell Gulch, CO Rustic, CO Ruxton, CO Rye, CO Sable, CO Sacramento, CO Saddle Ridge, CO Saguache, CO Saint Petersburg, CO Saint Vrains, CO Salida, CO Salina, CO Salt Creek, CO Same, CO Sample, CO Sams, CO San Acacio, CO San Antonio, CO Sanford, CO San Isabel, CO San Luis, CO San Miguel, CO San Pablo, CO San Pedro, CO Santa Maria, CO Santee, CO Sapinero, CO Sarcillo, CO Sargents, CO Satank, CO Saunders, CO Sawpit, CO Saxton, CO Schofield, CO Schramm, CO Security, CO Security-Widefield, CO Sedalia, CO Sedgwick, CO Segundo, CO Seibert, CO Selma, CO Semper, CO Seven Hills, CO Sevenmile Plaza, CO Severance, CO Shamballah-Ashrama, CO Shamrock, CO Sharpsdale, CO Shaw, CO Shaw Heights, CO Shawnee, CO Sheehan, CO Sheephorn, CO Shelton, CO Sheridan, CO Sheridan Lake, CO Sherman, CO Sherrelwood, CO Shirley, CO Shoshone, CO Sidney, CO Sierra, CO Sierra Ridge, CO Sikes, CO Sillsville, CO Siloam, CO Silt, CO Silver Cliff, CO Silver Heights, CO Silver Plume, CO Silver Springs, CO Silver Spruce, CO Silverthorne, CO Silverton, CO Simla, CO Simpson, CO Singleton, CO Sinnard, CO Skinners, CO Sky Village, CO Slick Rock, CO Sloan, CO Smeltertown, CO Smith Hill, CO Snowmass, CO Snowmass Village, CO Snow Water Springs, CO Snyder, CO Soledad, CO Somerset, CO Sorrento, CO Southern Ute, CO South Fork, CO South Platte, CO South Roggen, CO Spanish Village, CO Spar City, CO Sparks, CO Spencer, CO Spencer Heights, CO Sphinx Park, CO Spicer, CO Spook City, CO Springdale, CO Springfield, CO Spruce, CO Sprucedale, CO Sprucewood, CO Stage, CO Stanley Park, CO St. Ann Highlands, CO Stapleton, CO Starkville, CO State Bridge, CO Steamboat Springs, CO Stelbars Lindland, CO Stem Beach, CO Stepping Stone, CO Sterling, CO STERLING, CO Sterling Ranch, CO St. Mary's, CO Stollsteimer, CO Stone City, CO Stonegate, CO Stoneham, CO Stoner, CO Stonewall, CO Stonewall Gap, CO Stonington, CO Strasburg, CO Stratmoor, CO Stratmoor Hills, CO Stratton, CO Stratton Meadows, CO Stringtown, CO Strong, CO Stuart, CO Sugar, CO Sugar City, CO Sugarloaf, CO Summerville, CO Sunbeam, CO Sunnyside, CO Sunset City, CO Sunshine, CO Superior, CO Surrey Ridge, CO Swallows, CO Swink, CO Swissvale, CO Switzerland Park, CO Tabernash, CO Tabor, CO Tacoma, CO Tall Timber, CO Tampa, CO Tanglewood Acres, CO Tarryall, CO Telluride, CO Tercio, CO Texas Creek, CO Thatcher, CO The Pinery, CO Thistledown, CO Thomasville, CO Thornburgh, CO Thornton, CO Three Forks, CO Tiffany, CO Tijeras, CO Timnath, CO Timpas, CO Tincup, CO Tioga, CO Tobe, CO Tobin, CO Todd Creek, CO Tolland, CO Tomah, CO Tonville, CO Toonerville, CO Toponas, CO Torres, CO Towaoc, CO Towner, CO Trail Side, CO Trapper, CO Trimble, CO Trinchera, CO Trinidad, CO Troublesome, CO Troutdale, CO Truckton, CO Trujillo, CO Trumbull, CO Trump, CO Tuber, CO Turret, CO Twin Cedars, CO Twin Forks, CO Twin Lakes, CO Twin Mills, CO Twin Spruce, CO Two Buttes, CO Tyrone, CO Una, CO Uncompahgre, CO Union, CO Upper Bear Creek, CO Upper Witter Gulch, CO Uravan, CO USAF Academy, CO Utaline, CO Ute, CO Utleyville, CO Vail, CO Valdez, CO Vallecito, CO Valley View, CO Vallie, CO Vallorso, CO Valmont, CO Vanadium, CO Vancorum, CO Vastine, CO Velasquez Plaza, CO Vernal, CO Vernon, CO Vicksburg, CO Victor, CO Viejo San Acacio, CO Vigil, CO Vilas, CO Villa Grove, CO Villegreen, CO Vineland, CO Virginia Dale, CO Vollmar, CO Vona, CO Vroman, CO Wah Keeney Park, CO Walden, CO Walker, CO Wallace Village, CO Wallstreet, CO Walsenburg, CO Walsh, CO Waltonia, CO Wandcrest Park, CO Ward, CO Wareland, CO Warren, CO Warwick, CO Waterton, CO Watkins, CO Wattenberg, CO Wauneta, CO Waunita Hot Springs, CO Waverly, CO Webster, CO Welby, CO Weldona, CO Weller, CO Wellington, CO Wellsville, CO Welty, CO West Burlington, CO Westcliffe, CO Westcreek, CO Western Hills, CO West Farm, CO Westminster, CO Weston, CO Westplains, CO West Pleasant View, CO West Vail, CO West Vancorum, CO Wetmore, CO Wheatridge, CO Wheat Ridge, CO Wheelman, CO Whitehorn, CO Whitepine, CO White River City, CO Whiterock, CO Whitewater, CO Wiggins, CO Wigwam, CO Wiladel, CO Wildcat, CO Wild Horse, CO Wiley, CO Willard, CO Willey Lumber Camp, CO Williamsburg, CO Will-O-The-Wisp, CO Wilmor, CO windsor, CO Windsor, CO Windy Hills, CO Winfield, CO Wingo, CO Winter Park, CO Wolcott, CO Wolhurst, CO Wondervu, CO Woodland Park, CO Woodmoor, CO Woodrow, CO Woody Creek, CO Wootton, CO Wray, CO Xenia, CO Yampa, CO Yarmony, CO Yellow Jacket, CO Yoder, CO Yorkville, CO Yuma, CO Zamara, CO Zinzer, CO Zuni, CO