About
Baptist churches describe themselves with words like friendly, multigenerational, and casual.
Popular church music styles include traditional hymns, contemporary, and praise and worship. Baptist churches often offer children's ministry, missions, youth group, nursery, and community service programs.
Visitor Experiences
"What not to do !!!!! If you have someone threading you for whatever reason; just walk away , move away and never turn back !!! That's it !"
WNTD!!
at
Iglesia Bautista de Fe y Amor
Featured Leader
Andy Coté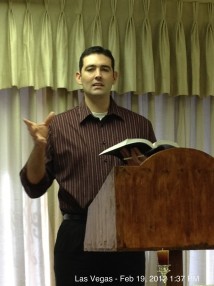 Saved at the age of 9. Graduated from Bible College in 2006. Lived as a missionary in Honduras for a year in 2006. Ordained into the pastoral ministry in 2010. Used by God to plant Faith Love Baptist Church in 2012.
---