Assemblies of God Churches in Joliet, IL
Discover 5 churches
Find a Church
Denomination
Assemblies of God churches describe themselves with words like casual, spirit-filled, and friendly.
Popular church music styles include contemporary, hillsong-style, and praise and worship. Assemblies of God churches often offer children's ministry, youth group, missions, nursery, and community service programs.
Visitor Experiences
"Dios les bendiga de forma especial. Soy Edwin Ruiz el Representante de Gira del Ministerio Billy Graham. El pastor de la Iglesia Bethania me podria dar una llamada al 630-788-6142 Cel. Muchas gracias. "

Edwin Ruiz
at
Iglesia Asamblea de Dios Bethania
Featured Leader
Arlyn Baez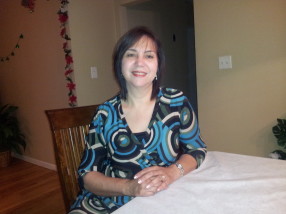 Nació en la ciudad de Ponce Puerto Rico. curso estudios de Teologia en el Colegio Biblo Mizpa. y fue Maestra el el instituto Bíblico Ebenezer en Chicago, il. También estudio Psicología en la Universidad San Agustin en Chicago y actualmente forma parte de la familia pastoral por mas de 30 anos.
Assemblies of God Churches in Joliet
Illinois
Joliet

All Towns & Cities 110 E Mt. Vernon, IL Abingdon, IL Ablion, IL Adair, IL Addieville, IL Addison, IL Akin, IL Albany, IL Albers, IL Albion, IL ALBION, IL Alden, IL Aledo, IL Alexander, IL Alexis, IL Algonquin, IL Alhambra, IL Allendale, IL ALLENDALE, IL Allerton, IL Alma, IL Alpha, IL Alsey, IL Alsip, IL Altamont, IL Alton, IL Altona, IL Alto Pass, IL Amboy, IL AMBOY, IL Anchor, IL Andover, IL Anna, IL Annawan, IL Antioch, IL Apple River, IL Arcola, IL Arenzville, IL ARENZVILLE, IL Argenta, IL Argo, IL Argo Summit, IL Arlington, IL Arlington Heights, IL Arlington Hghts, IL Arlington Hts, IL Armstrong, IL Aroma Park, IL Arrowsmith, IL Arthur, IL Ashkum, IL Ashland, IL Ashley, IL Ashmore, IL Ashton, IL ASHTON, IL Assumption, IL Astoria, IL Athens, IL Atkinson, IL Atlanta, IL Atwater, IL Atwood, IL Auburn, IL Augusta, IL Aurora, IL AURORA, IL Ava, IL Aviston, IL Avon, IL Baileyville, IL Baldwin, IL Barnhill, IL Barrington, IL Barrington , IL Barrington Hills, IL Barry, IL BARRY, IL Bartelso, IL Bartlett, IL Bartonville, IL Basco, IL Batavia, IL Batchtown, IL Bath, IL Baylis, IL Beach Park, IL Beardstown, IL Beason, IL Beaverville, IL Beckemeyer, IL Beecher, IL Beecher City, IL Belknap, IL Belle Rive, IL Belleville, IL Bellflower, IL Bellmont, IL BELLMONT, IL Bellwood, IL Belvidere, IL Bement, IL Benld, IL Bensenville, IL Benson, IL Benton, IL Berwick, IL Berwyn, IL Bethalto, IL Bethany, IL Biddleborn, IL Biggsville, IL Big Rock, IL Bishop Hill, IL Bismarck, IL Blandinsville, IL Bloomingdale, IL Bloomington, IL Blue Island, IL Blue Mound, IL Bluff City, IL Bluffs, IL BLUFFS, IL Bluffsprings, IL Bluff Springs, IL BLUFFSPRINGS, IL Bluford, IL Bolingbrook, IL Bondville, IL Bone Gap, IL Bonfield, IL BONFIELD, IL Bonnie, IL Boody, IL Bourbonnais, IL Bowen, IL Braceville, IL Bradford, IL Bradley, IL Braidwood, IL Breese, IL Bridgeport, IL BRIDGEPORT, IL Bridgeview, IL Brighton, IL Brimfield, IL Broadlands, IL BROADLANDS, IL Broadview, IL Brookfield, IL Brooklyn, IL Brookport, IL Broughton, IL Browning, IL BROWNING, IL Brownstown, IL Brussels, IL Bryant, IL Buckley, IL Buckner, IL Buda, IL Buffalo, IL Buffalo Grove, IL Buffalo Pr, IL Buncombe, IL Bunker Hill, IL Burbank, IL Burlington, IL Burnham, IL Burnside, IL Burnt Prairie, IL Burr Ridge, IL Bushnell, IL BUSHNELL, IL Butler, IL Byron, IL Cabery, IL Cahokia, IL Cairo, IL Caledonia, IL Calhoun, IL Calumet City, IL Calumet Park, IL Camargo, IL Cambria, IL Cambridge, IL Camden, IL Cameron, IL Campbell Hill, IL Camp Grove, IL Camp Point, IL Campton Hills, IL Campus, IL Canton, IL Cantrall, IL Caprentersville, IL Capron, IL Carbon Cliff, IL Carbondale, IL CARBONDALE, IL Carlinville, IL Carlock, IL Carlyle, IL Carman, IL Carmi, IL CARMI, IL Carol Stream, IL Carpenter, IL Carpentersville, IL Carrier Mills, IL Carrollton, IL CARROLLTON, IL Carterville, IL Carthage, IL Cary, IL Casey, IL Caseyville, IL Catlin, IL Cave in Rock, IL Cave In Rock, IL Cedarville, IL Central City, IL Centralia, IL Centreville, IL Cerro Gordo, IL Chadwick, IL Champaign, IL CHAMPAIGN, IL Champaign-Urbana, IL Chana, IL Chandlerville, IL Channahon, IL CHANNAHON, IL Chapin, IL Charleston, IL Chatham, IL Chatsworth, IL Chauncey, IL Chebanse, IL Chemung, IL Chenoa, IL Cherry, IL Cherry Valley, IL Chester, IL Chester (Bremen), IL Chesterfield, IL Chestnut, IL chicago, IL Chicago, IL Chicago , IL CHicago, IL CHICAGO, IL Chicago Heights, IL Chicago Hts, IL Chicago (Maple Park), IL Chicago Ridge, IL Chillicothe, IL Chrisman, IL Christopher, IL Cicero, IL Cisco, IL Cisne, IL Cissna Park, IL Claremont, IL Clarendon Hill, IL Clarendon Hills, IL Clarendon Hills , IL Clay City, IL Clayton, IL Claytonville, IL Clifton, IL Clinton, IL Coal City, IL Coal Valley, IL Coatsburg, IL Cobden, IL Coffeen, IL Colchester, IL Coleta, IL Colfax, IL Collinsville, IL Collison, IL Colona, IL Colp, IL Columbia, IL Columbus, IL Colusa, IL Compton, IL Concord, IL CONCORD, IL Congerville, IL Cooksville, IL Cordova, IL Cornell, IL Cortland, IL Cottage Hills, IL Coulterville, IL COULTERVILLE, IL Country Club Hills, IL Countryside, IL Covington, IL Cowden, IL Creal Springs, IL Crescent City, IL Crest Hill, IL Creston, IL CRESTON, IL Crestwood, IL Crete, IL Creve Coeur, IL Cropsey, IL Crossville, IL Crystal Lake, IL Crystal Lake (Lake in the Hills), IL Cuba, IL Cullom, IL Cutler, IL Cypress, IL CYPRESS, IL Dahinda, IL Dahlgren, IL Dakota, IL Dale, IL Dallas City, IL Dalton City, IL Dalzell, IL Damiansville, IL Danforth, IL Danvers, IL Danville, IL DANVILLE, IL Darien, IL Darmstadt, IL Davis, IL Davis Junction, IL Dawson, IL Dayton, IL Decatur, IL Deer Creek, IL Deerfield, IL Dekalb, IL DeKalb, IL De Kalb, IL DeKlab, IL Delavan, IL Dennison, IL Depue, IL De Pue, IL Desoto, IL DeSoto, IL De Soto, IL DesPlaines, IL Des Plaines, IL Detroit, IL DETROIT, IL Diamond, IL Dieterich, IL Divernon, IL Dix, IL Dixmoor, IL Dixon, IL Doddsville, IL Dolton, IL Dolton City, IL Dongola, IL Donnellson, IL Donovan, IL Dorchester, IL DORCHESTER, IL Dorsey, IL Dover, IL Dow, IL DOW, IL Dowell, IL Downers Grove, IL Downs, IL Dubois, IL Du Bois, IL Dundee, IL Dunlap, IL Dupo, IL DuQuoin, IL Du Quoin, IL Durand, IL Dwight, IL Eagle Park Acres, IL Earlville, IL EARLVILLE, IL East Alton, IL East Carondelet, IL East Dubuque, IL East Dundee, IL East Moline, IL Easton, IL East Peoria, IL East Saint Louis, IL East St Louis, IL East St. Louis, IL Eddyville, IL Edelstein, IL Edgewood, IL Edinburg, IL Edwards, IL EDWARDS, IL Edwardsville, IL Effingham, IL Elburn, IL Elco, IL Eldorado, IL Eldred, IL Elgin, IL Elizabeth, IL Elizabeth (Derinda), IL Elizabethtown, IL Elk Grove Vge, IL Elk Grove Village, IL Elk Grove Vlg, IL Elk Grv Village, IL Elkhart, IL Elkville, IL Ellery, IL Ellis Grove, IL ELLIS GROVE, IL Ellisville, IL Ellsworth, IL Elmhurst, IL Elmwood, IL Elmwood Park, IL El Paso, IL El Paso/Woodford County, IL Elsah, IL Elvaston, IL Elwin, IL Elwood, IL Emington, IL E Moline, IL Energy, IL Enfield, IL Enterprise, IL Equality, IL Erie, IL Erie , IL E Saint Louis, IL Esmond, IL ESMOND, IL Essex, IL E St Louis, IL Etna, IL Eureka, IL Evanston, IL Evansville, IL Evergreen Park, IL Ewing, IL Fairbury, IL Fairfield, IL Fairmont City, IL Fairmount, IL Fairview, IL Fairview Heights, IL Fairview Hgts, IL Fairview Hts, IL Farina, IL Farmer City, IL Farmersville, IL Farmington, IL Fayetteville, IL Fenton, IL FENTON, IL Ferrin, IL Fieldon, IL Fillmore, IL Findlay, IL Fisher, IL Fishers, IL Fithian, IL Flanagan, IL Flat Rock, IL Flora, IL FLORA, IL Flossmoor, IL Ford Heights, IL Forest Park, IL Forrest, IL Forreston, IL Forsyth, IL Fowler, IL Fox Lake, IL Fox River Grove, IL Frankfort, IL Franklin, IL FRANKLIN, IL Franklin Grove, IL Franklin Park, IL FRANKLIN PARK, IL Frederick, IL Freeburg, IL Freeport, IL FREEPORT, IL Fulton, IL Funkhouser, IL Gages Lake, IL Galatia, IL Galena, IL Galesburg, IL GALESBURG, IL Galva, IL Garden Prairie, IL Gardner, IL GARDNER, IL Geff, IL Geneseo, IL Geneva, IL Genoa, IL Georgetown, IL Gerlaw, IL Germantown, IL German Valley, IL Gibson City, IL Gifford, IL Gilberts, IL Gillespie, IL Gilman, IL Gilson, IL Girard, IL Gladstone, IL Glasford, IL GLASFORD, IL Glen Carbon, IL Glencoe, IL Glendale Heights, IL Glen Ellyn, IL Glenview, IL GLENVIEW, IL Glenwood, IL Godfrey, IL Golconda, IL Golden, IL Goodfield, IL Good Hope, IL Goodwine, IL GOODWINE, IL Goreville, IL Grafton, IL GRAFTON, IL Grand Chain, IL Grand Ridge, IL Grand Tower, IL Granite City, IL Grantfork, IL Grant Park, IL Grantsburg, IL Granville, IL Graymont, IL Grayslake, IL Grayville, IL Greenfield, IL Greenfield , IL Greenup, IL Green Valley, IL Greenview, IL Greenville, IL Gridley, IL Griggsville, IL Groveland, IL Gurnee, IL Hallidayboro, IL Hamburg, IL HAMBURG, IL Hamel, IL Hamilton, IL Hammond, IL Hampshire, IL Hampton, IL Hanna City, IL Hanover, IL Hanover Park, IL Hardin, IL Harmon, IL HARMON, IL Harrisburg, IL Harristown, IL Hartford, IL Hartsburg, IL Harvard, IL Harvel, IL Harvey, IL Harwood Heights, IL Havana, IL Hawthorn Woods, IL Hazel Crest, IL Hazel Dell, IL Hebron, IL Hecker, IL Henderson, IL Henderson Grove, IL Hennepin, IL Henry, IL Henton, IL Herod, IL Herrick, IL Herrin, IL Herscher, IL Hettick, IL Heyworth, IL Hickory Hills, IL Hidalgo, IL Highland, IL Highland Park, IL HIGHLAND PARK, IL Highwood, IL Hillsboro, IL Hillsdale, IL Hillside, IL Hillview, IL Hinckley, IL Hindsboro, IL Hinsdale, IL Hodgkins, IL Hoffman, IL Hoffman Estate, IL Hoffman Estates, IL Hollowayville, IL Homer, IL Homer Glen, IL Hometown, IL Homewood, IL Hoopeston, IL Hooppole, IL Hopedale, IL Hopkins Park, IL Hoyleton, IL Hudson, IL Huey, IL Hull, IL Humboldt, IL Hume, IL Huntley, IL Hurst, IL Hutsonville, IL Hyde Park, IL IL, IL Illinois City, IL Illiopolis, IL Ina, IL Indian Creek, IL Indian Head Park, IL Indianola, IL Industry, IL Ingleside, IL Ingraham, IL Inverness, IL Iola, IL Ipava, IL Iroquois, IL Irving, IL Irvington, IL Island Lake, IL Itasca, IL Iuka, IL Ivesdale, IL Jacksonville, IL JACKSONVILLE, IL Jacob, IL Jamestown, IL Janesville, IL Jerseyville, IL Johannisburg, IL Johnsburg, IL Johnson City, IL Johnsonville, IL Johnston City, IL Joliet, IL JOLIET, IL Jonesboro, IL Joppa, IL Joy, IL Junction, IL Junction City, IL Justice, IL Kampsville, IL Kane, IL KANE, IL Kaneville, IL Kankakee, IL Kansas, IL Karnak, IL Kaskaskia, IL Keenes, IL Keithsburg, IL Kell, IL Kempton, IL Kenilworth, IL Kenny, IL KENNY, IL Kent, IL Kewanee, IL Keyesport, IL Kilbourne, IL Kincaid, IL Kinderhook, IL Kings, IL Kingston, IL KINGSTON, IL Kingston Mines, IL Kinmundy, IL KINMUNDY, IL Kinsman, IL Kinumundy, IL Kirkland, IL KIRKLAND, IL Kirkwood, IL Knoxville, IL Laclede, IL Lacon, IL Ladd, IL Lafayette, IL LaFayette, IL LaGrange, IL La Grange, IL La Grange Highlands, IL La Grange Park, IL La Harpe, IL Lake Bluff, IL Lake Forest, IL Lake in the Hills, IL Lake In The Hills, IL Lake Villa, IL Lakewood, IL Lake Zurich, IL Lamoille, IL La Moille, IL LA MOILLE, IL Lanark, IL LANARK, IL Lancaster, IL Lansing, IL Laplace, IL LaPlace, IL La Place, IL Laprairie, IL LaPrairie, IL La Rose, IL LaSalle, IL La Salle, IL LASALLE, IL Latham, IL Laura, IL Lawrenceville, IL LAWRENCEVILLE, IL Leaf River, IL Lebanon, IL Lee, IL Lee Center, IL Leland, IL Lemont, IL Lena, IL Lenzburg, IL Lerna, IL Leroy, IL LeRoy, IL Le Roy, IL Lewistown, IL Lexington, IL Liberty, IL LIBERTY, IL Libertyville, IL LIBERTYVILLE, IL Lillyville, IL Lincoln, IL Lincolnshire, IL Lincolnwood, IL Lindenhurst, IL Lindenwood, IL Lisle, IL Litchfield, IL Liter, IL Littleton, IL Little York, IL Livingston, IL l;m,, IL Loami, IL Lockport, IL Loda, IL Lodge, IL Lomax, IL Lombard, IL London Mills, IL Long Grove, IL Long Point, IL Long Point Il, IL LONG POINT IL, IL Loraine, IL Lostant, IL Louisville, IL Lovejoy, IL Loves Park, IL Lovington, IL Lowpoint, IL Ludlow, IL Lyndon, IL Lynn Center, IL Lynnville, IL Lynwood, IL Lyons, IL Macedonia, IL Machesney Park, IL MACHESNEY PARK, IL Mackinaw, IL Macomb, IL MACOMB, IL Macon, IL Madison, IL Madison , IL Madonnaville, IL Maeystown, IL Magnolia, IL Mahomet, IL Makanda, IL Malden, IL Malta, IL Manchester, IL Manhattan, IL Manito, IL Manlius, IL Mansfield, IL Manteno, IL Maple Park, IL MAPLE PARK, IL Maquon, IL Marengo, IL Marietta, IL Marine, IL Marion, IL Marissa, IL Markham, IL Maroa, IL Marquette Heights, IL Marquette Hgts, IL Marseilles, IL MARSEILLES, IL Marshall, IL MARSHALL, IL Martinsville, IL Martinton, IL Maryville, IL Mascoutah, IL Mason, IL Mason City, IL Matherville, IL Matteson, IL Mattoon, IL Maunie, IL Maywood, IL Mazon, IL Mcclure, IL McClure, IL Mc Clure, IL McConnell, IL Mc Connell, IL Mchenry, IL McHenry, IL McLean, IL Mcleansboro, IL McLeansboro, IL Mc Leansboro, IL Mcnabb, IL McNabb, IL Mc Nabb, IL Meadowbrook, IL Mechanicsburg, IL Media, IL Medinah, IL Medora, IL MEDORA, IL Melrose Park, IL Melvin, IL Mendon, IL Mendota, IL MENDOTA, IL Metamora, IL Metropolis, IL Mettawa, IL Middletown, IL Midlothian, IL Midway, IL Milan, IL Milford, IL Millbrook, IL Mill Creek, IL Milledgeville, IL Miller City, IL Millington, IL Mill Shoals, IL Millstadt, IL Mineral, IL Minier, IL Minonk, IL MINONK, IL Minooka, IL Modesto, IL MODESTO, IL Modoc, IL Mokena, IL MOKENA, IL Moline, IL Momence, IL Monee, IL Monmouth, IL Monroe Center, IL Montgomery, IL Monticello, IL Montrose, IL Moro, IL Morris, IL Morrison, IL Morrisonville, IL Morton, IL Morton Grove, IL Mound City, IL Mounds, IL Mount Auburn, IL Mount Carmel, IL Mount Carroll, IL Mount Erie, IL Mount Morris, IL Mount Olive, IL Mount Prospect, IL Mount Pulaski, IL Mount Sterling, IL Mount STERLING, IL Mount Vernon, IL Mount VERNON, IL MOUNT VERNON, IL Mount Zion, IL Moweaqua, IL Mt Carmel, IL Mt. Morris, IL Mt Olive, IL Mt Prospect, IL Mt Sterling, IL Mt Vernon, IL Mt Zion, IL Mt. Zion, IL Muddy, IL Mulberry Grove, IL Mulkeytown, IL Muncie, IL Mundelein, IL Murdock, IL Murphtsboro, IL Murphysboro, IL Murrayville, IL MURRAYVILLE, IL Nachusa, IL Naperville, IL NAPERVILLE, IL Naperville (Will County), IL Naples, IL NAPLES, IL Nashville, IL Nauvoo, IL Nebo, IL Neoga, IL Neponset, IL Newark, IL New Athens, IL New Baden, IL New Bedford, IL New Berlin, IL New Boston, IL New Burnside, IL New Canton, IL NEW CANTON, IL New Douglas, IL New Hanover, IL New Haven, IL New Holland, IL New Lenox, IL Newman, IL New Memphis, IL New Minden, IL New Philadelphia, IL New Salem, IL NEW SALEM, IL Newton, IL New Windsor, IL Niantic, IL Niles, IL Nilwood, IL Niota, IL Noble, IL Nokomis, IL Normal, IL Norridge, IL Norris, IL NORRIS, IL Norris City, IL North Aurora, IL Northbrook, IL NORTHBROOK, IL North Chicago, IL Northfield, IL North Henderson, IL Northlake, IL North Pekin, IL North Riverside, IL N Riverside, IL Oak Brook, IL Oakbrook Terrace, IL Oakdale, IL Oakford, IL Oak Forest, IL Oakland, IL Oak Lawn, IL Oakley, IL Oak Park, IL Oakwood, IL OAKWOOD, IL O'Fallon, IL O & Apos Fallon, IL Oblong, IL OBLONG, IL Oconee, IL Odell, IL Odin, IL Ofallon, IL O''fallon, IL O Fallon, IL O'Fallon, IL Ogden, IL Oglesby, IL Ohio, IL Ohlman, IL Okawville, IL Olive Branch, IL Olmsted, IL OLMSTED, IL Olney, IL Olympia Fields, IL Omaha, IL Onarga, IL Oneida, IL Opdyke, IL Ophiem, IL Oquawka, IL Orangeville, IL Oreana, IL Oregon, IL OREGON, IL Orion, IL Orland Hills, IL Orland Park, IL ORLAND PARK, IL Osco, IL Osman, IL Oswego, IL Ottawa, IL Otterville, IL Owaneco, IL Ozark, IL Palatine, IL Palestine, IL PALESTINE, IL Palmer, IL Palmyra, IL Paloma, IL PALOMA, IL Palos Heights, IL Palos Hills, IL Palos Park, IL Pana, IL Panama, IL Papineau, IL Paris, IL Park City, IL Parkersburg, IL Park Forest, IL Park Ridge, IL PARK RIDGE, IL Patoka, IL Patterson, IL Pawnee, IL Paw Paw, IL PAW PAW, IL Paxton, IL Payson, IL PAYSON, IL Pearl City, IL Pecatonica, IL Pekin, IL Pembroke Twp, IL Pembroke TWP, IL Penfield, IL Peoria, IL Peoria Heights, IL Peotone, IL Percy, IL Perks, IL Perry, IL PERRY, IL Peru, IL Pesotum, IL Petersburg, IL Philo, IL Piasa, IL PIASA, IL Pierron, IL Pinckneyville, IL Pine Bluff, IL Pingree Grove, IL Pinkstaff, IL Piper City, IL Pittsburg, IL Pittsfield, IL PITTSFIELD, IL Plainfield, IL Plainview, IL Plainville, IL PLAINVILLE, IL Plano, IL Plato Center, IL Pleasant Hill, IL PLEASANT HILL, IL Pleasant Mound, IL Pleasant Plains, IL Pleasant Plns, IL Plum Hill, IL Plymouth, IL Pocahontas, IL Polo, IL Pontiac, IL Poplar Grove, IL Port Barrington, IL Port Byron, IL Posen, IL Potomac, IL Praire City, IL Prairie City, IL Prairie du Rocher, IL Prairie Du Rocher, IL Prairie Grove, IL Prairietown, IL Prairie View, IL Preemption, IL Princeton, IL Princeville, IL Prophetstown, IL PROPHETSTOWN, IL Prospect Heights, IL Pulaski, IL Quincy, IL Quincy , IL Radom, IL Raleigh, IL Ramsey, IL Rankin, IL Ransom, IL Rantoul, IL Rapids City, IL Raritan, IL Raymond, IL Red Bud, IL Reddick, IL Red Oak, IL Reevesville, IL Renault, IL Reynolds, IL Richfield, IL Richmond, IL Richton Park, IL Richview, IL Ridge Farm, IL Ridgway, IL Ringwood, IL Rio, IL Riverdale, IL Riverdale , IL River Forest, IL River Grove, IL Riverside, IL Riverton, IL Roanoke, IL Robbins, IL Roberts, IL Robinson, IL ROBINSON, IL Rochelle, IL Rochester, IL Rockbridge, IL ROCKBRIDGE, IL Rock City, IL Rockdale, IL Rock Falls, IL ROCK FALLS, IL Rockford, IL ROCKFORD, IL Rock Island, IL Rockton, IL Rockwood, IL Rolling Meadows, IL Romeoville, IL Roodhouse, IL Rosamond, IL Roscoe, IL Roselle, IL ROSELLE, IL Rosemont, IL Roseville, IL Rosiclare, IL Rossville, IL Round Lake, IL Round Lake Beach, IL Round Lake Park, IL Round Lk Beach, IL Roxana, IL Royal Lakes, IL Royalton, IL Ruma, IL Rushville, IL Russell, IL Sadorus, IL SADORUS, IL Sailor Springs, IL Saint Anne, IL Saint Augustine, IL Saint Charles, IL Saint David, IL Saint Elmo, IL Saint Francisville, IL Saint Jacob, IL Saint Joseph, IL Saint Libory, IL Saint Peter, IL Salem, IL SALEM, IL Sandoval, IL Sandwich, IL San Jose, IL Sauk Village, IL Saunemin, IL Savanna, IL Savoy, IL Saybrook, IL Scales Mound, IL Schaumberg, IL Schaumburg, IL Scheller, IL S Chicago Heights, IL S Chicago Hgts, IL Schiller Park, IL Scott Air Force Base, IL Scottville, IL SCOTTVILLE, IL Seaton, IL Seatonville, IL Secor, IL Seneca, IL SENECA, IL Serena, IL Sesser, IL Seward, IL Seymour, IL Shabbona, IL Shannon, IL Shattuc, IL Shawneetown, IL SHAWNEETOWN, IL Sheffield, IL SHEFFIELD, IL Shelbyville, IL Sheldon, IL Sheridan, IL SHERIDAN, IL Sherman, IL Sherrard, IL Shiloh, IL Shipman, IL SHIPMAN, IL Shirland, IL Shobonier, IL S Holland, IL Shorewood, IL Shumway, IL Sibley, IL Sidell, IL Sigel, IL Silvis, IL Simpson, IL SIMPSON, IL Sims, IL Skokie, IL Sleepy Hollow, IL Smithboro, IL Smithfield, IL Smithshire, IL Smithton, IL Somonauk, IL Sorento, IL South Barrington, IL South Beloit, IL South Chicago Heights, IL South Elgin, IL South Holland, IL South Pekin, IL South Roxana, IL South Wilmington, IL Sparland, IL Sparta, IL Spring Bay, IL springfield, IL Springfield, IL Spring Grove, IL Spring Valley, IL Stanford, IL St Anne, IL Staunton, IL St Charles, IL St. Charles, IL Steeleville, IL Steger, IL St Elmo, IL Sterling, IL STERLING, IL Steward, IL STEWARD, IL Stewardson, IL Stickney, IL Stillman Valley, IL St Jacob, IL St. Joseph, IL St Libory, IL Stockland, IL Stockton, IL Stone Church, IL Stonefort, IL Stonington, IL Strasburg, IL Strawn, IL Streamwood, IL Streator, IL Stronghurst, IL Sublette, IL Sugar Grove, IL Sugar Loaf Township, IL Sullivan, IL Summerfield, IL Summit, IL Summit Argo, IL Sumner, IL SUMNER, IL Sutter, IL Swansea, IL Sycamore, IL Tallula, IL Tamaroa, IL Tamms, IL Tampico, IL TAMPICO, IL Taylor Ridge, IL Taylor Springs, IL Taylorville, IL Tennessee, IL TENNESSEE, IL Teutopolis, IL Texico, IL Thawville, IL Thawville Il, IL THAWVILLE IL, IL Thayer, IL Thebes, IL Thomasboro, IL Thompsonville, IL Thomson, IL Thornton, IL Tilden, IL Tilton, IL Timewell, IL Tinley Park, IL Tiskilwa, IL Toledo, IL Tolono, IL Toluca, IL Tonica, IL Topeka, IL Toulon, IL Towanda, IL Tower Hill, IL Tremont, IL Trenton, IL Trilla, IL Trivoli, IL Troy, IL Tuscola, IL Ullin, IL Union, IL University Park, IL University Pk, IL Urbana, IL Ursa, IL Utica, IL Valier, IL Valmeyer, IL Vandalia, IL Varna, IL Venedy, IL Vergennes, IL Vermilion, IL Vermont, IL VERMONT, IL Vernon Hills, IL Verona, IL Victoria, IL Vienna, IL Village of Lakewood, IL Villa Grove, IL Villa Park, IL Villa Ridge, IL Viola, IL Virden, IL Virgil, IL Virginia, IL VIRGINIA, IL Volo, IL Wadsworth, IL Walnut, IL Walnut Hill, IL Walsh, IL Walshville, IL Waltonville, IL Wapella, IL Ware, IL Warren, IL Warrensburg, IL Warrenville, IL Warsaw, IL Washburn, IL Washington, IL Washington Park, IL Washington Pk, IL Wataga, IL Waterloo, IL Waterman, IL Watseka, IL Watson, IL Wauconda, IL Waudonda, IL Waukegan, IL Waverly, IL Wayne, IL Wayne City, IL Wayne County, IL Waynesville, IL Wedron, IL Weldon, IL Wellington, IL Wenona, IL West Brooklyn, IL Westchester, IL West Chicago, IL West Dundee, IL Western Spring, IL Western springs, IL Western Springs, IL Westervelt, IL Westfield, IL West Frankfort, IL WEST FRANKFORT, IL West Liberty, IL Westmont, IL West Salem, IL West Union, IL Westville, IL West York, IL W Frankfort, IL Wheaton, IL Wheaton , IL WHEATON, IL Wheeler, IL Wheeling, IL White Hall, IL White Heath, IL Whittington, IL Williamsfield, IL Williamsville, IL Willisville, IL Willow Hill, IL WILLOW HILL, IL Willow Springs, IL Wilmette, IL Wilmington, IL Wilton Center, IL Winchester, IL Windsor, IL Winfield, IL Winnebago, IL Winnetka, IL Winthrop Harbor, IL Witt, IL Wolf Lake, IL Wonder Lake, IL Wood Dale, IL Woodhull, IL Woodland, IL Woodlawn, IL Woodridge, IL Woodridge (Downers Grove), IL Wood River, IL Woodson, IL Woodstock, IL Woodworth, IL Worden, IL Worth, IL Wrights, IL Wyanet, IL Wyoming, IL Xenia, IL Yates City, IL Yorkville, IL Zeigler, IL Zion, IL Zion, , IL