Zion Baptist Church - Taylor, MI
Who We Are
Christ-Centered, Word-Driven
Proclaiming the truth of the Bible.
Valuing the service of the kingdom through the local church.
Welcoming inquirers seeking the truth of the Lord as revealed in Scripture.
Welcoming Christians who are seeking a church home.
---
---
Our Services
Service Times
Sunday
10:00am

-

Adult Bible Study

11:00am

-

Morning Worship, Children's Church
Wednesday
06:30pm

-

Midweek Devotions and Prayer Groups
What to Expect
---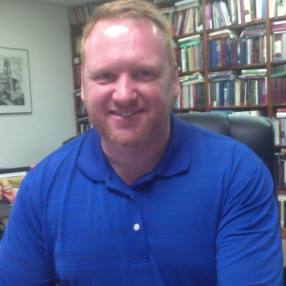 Michael Jones
Pastor
Pastor Jones is originally from Callahan, FL and moved to Michigan in November of 2000 to serve as Assistant Pastor at Zion Baptist Church. When Zion's previous pastor retired in February of 2003 after 28 years of service, Michael was asked to stay on as Pastor. In addition to being a full-time pastor at Zion, Pastor Jones is also an Adjunct Professor in Bible & Theology and in Applied Theology at Moody Theological Seminary–Michigan. He is completing his PhD in New Testament at the University of Chester (UK) where his research topic is Paul's theology of suffering. Pastor Jones also sits on the board of the Fish & Loaves Community Food Pantry based here in Taylor, and is actively involved in the Taylor community. He also served for several years as president of the Taylor Ministerial Fellowship. Before serving in ministry, Michael was a trading analyst for Chase-Manhattan Mortgage.
---