Word of Life Fellowship
What would you think if we said that The Church is not somewhere you go, but something you are?
Mi Wuk Village, CA
Who We Are
The Bible says that a church is not a building. It is groups of people all over the world who have received God's life and His great love for mankind by receiving His Son, Jesus. That's what enables anyone to become part of His family.
That's who we are. We are part of His family, committed to following Jesus Christ. The building is just where we meet. We come together for the purpose of worshipping Him and learning from the Bible more of who Jesus is. We want to live the power-filled overcoming life He led more and more each day.
About Us
Our Services
Leadership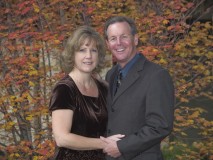 Pastors Pat & Celene McDonald
Began at Word of Life Fellowship in October, 2003.