Whiteside United Methodist Church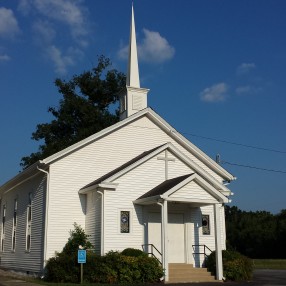 Who We Are
Mission
"The mission of the church is to make disciples of Jesus Christ for the transformation of the world."
Description
In 1882 the congregation at Hart's Chapel and Burns Chapel voted to unite. Desiring a place midway between the two churches they secured an acre lot on which Whiteside Church now stands. This land was deeded fee simple gift from W.H. Whiteside et al t T. B. Marks et al Trustee. This deed is recorded in deed book TTT page 315 in Shelbyville, Bedford County Tennessee.
General Information
Whiteside United Methodist Church located just North of Shelbyville, Tn. Brother T.B.Marks was the first pastor and continued his mambership at Whiteside until his death which occurred in1902 at the age of 80 years.
Brother Marks an itinerant Methodist preacher who had spent the larger part of his long and useful life an itinerant preacher, on a circuit extending from North Alabama into Southern Kentucky, did more than anyone carrying the building and completing of the church, but would not agree the Church be named for him, claiming it should be named for the one that donated the land.
Brother Marks did as much or more than any preacher of his day to advance the cause of Methodism and it is said of him that not withstanding the long miles he had to ride, he and his faithful saddle horse was never late at an appointment.
---
---
Our Services
Service Times
Sunday
10:00am

-

Contemporary Service
---
---