Washington Mosaic Church of the Nazarene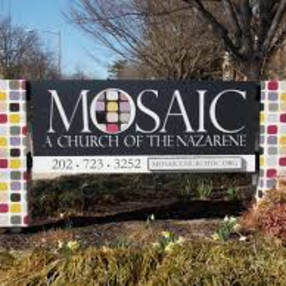 Who We Are
We seek to be a healing presence in DC and our world.
A contemporary and relevant Christian church with a focus on social justice and holy living.
---
---
Our Services
Service Times
Sunday
10:00am

-

Passing of the Peace

10:30am

-

Worship Service
Tuesday
07:30pm

-

Open Prayer Time
---
Leadership
Ed Rosado
Lead Pastor
Ed Rosado is our Lead Pastor. He holds a bachelor's degree in Biblical Studies and Theology, a master's degree in Pastoral Leadership, and is currently working on his dissertation for the degree of Ph.D. in Theology with a focus in John Wesley's Christology and Social Justice. Ed has served as a Lead Pastor for over sixteen years in churches in the continental United States and Puerto Rico. He also serves as Adjunct Faculty for Nazarene Bible College. Ed has been married to his beautiful wife Maytia for almost 25 years. Ed and Maytia enjoy good food, movies, reading, long drives, and meeting new people.
---
Our Christian School is planing a trip to Washington Dc in April 2020 and we needs a place to spend the night. Do you ever host Christians in your Church ? There will be 60 people or more . If you can not help us do you know anyone who can ? Thank you so much and God Bless Sharon 513-678-5792 ps I tried to call your number but yur voicemail was full