Vineyard Church of Greater Portland
relevant, sozo, marriage, life
Westbrook, ME
Who We Are
We are:
A passionate, Spirit-empowered community,
who follow Jesus, celebrate God and expect His presence.
We equip each other to serve and
impact our neighborhood and the nations.
A people for Christ, for the Kingdom of God, and for the world.
A church that is for God, is on a journey with God, to make known the Kingdom of God
About Us
Our Services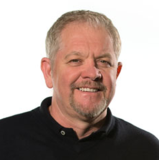 Mario Maston
Pastor
My first church in USA. I love their worships songs.