Nhà thờ Tin Lành Báp Tít Việt Nam - Vietnamese Faith Baptist Church of Charlotte North Carolina
Nhà thờ Tin Lành Báp Tít Việt Nam - Vietnamese Faith Baptist Church of Charlotte North Carolina
Hoi thanh Viet Nam o Charlotte, nha tho tin lanh Bap Tit, Vietnamese church in Charlotte
Charlotte, NC
Who We Are
Nhà thờ, hội thánh Tin Lành Báp Tít Đức Tin Charlotte - Vietnamese Faith Baptist Church Charlotte.
Xin kính mời quý vị đến hội thánh chúng tôi để học biết về ơn cứu rỗi của Thượng Đế. Chúng tôi cũng có cầu nguyện chửa lành cho những ai cần. Hãy đến thờ phượng và tiếp nhận phước lành của Thượng Đế.
​
Come to our church to learn the saving grace of God. We also offer the healing prayer for any one who need healing. Please come and join us for wonderful services with joyful spirit fill with God presence.
​
About Us
Leadership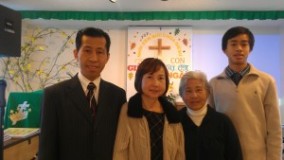 HAI CHUONG
PASTOR
So much joy and happiness from the Lord!!!