Vietnamese Baptist Church of Olympia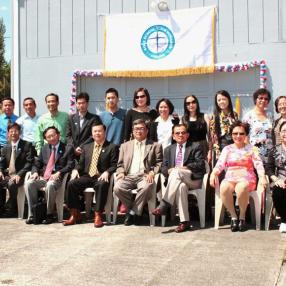 Who We Are
We are Vietnamese Christians in Olympia, Washington. We believe in God Trinity. And,
1. The Inspiration and Authority of the Scriptures; 66 Books of Old and New Testament is the inerrant words of God's revelation to man kind by his prophets and apostles.
2. The existence of One God in Three Persons is Trinity (God the Father, the Son, and the Holy Spirit.)
3. The Lord Jesus Christ became a man to die and rise again; He has authorization to give eternal life to those who believe in Him.
4. The Holy Spirit is God who gave birth to the Church; He is leading and helping the church to accomplish the mission of Jesus Christ.
5. The Creation of the Human Race in the Image of God; Humanity has fallen because of their disobedience to God, the fall of humanity that has separated them from God; Jesus is the only way of salvation for mankind.
6. Sin is humanity's predisposition; all mankind have sinned; consequences of sin are death in both physically and spiritually then a judgment of God.
7. The true Church is the body of Jesus Christ in all the churches gone through all time.
8. Salvation is by God's grace to mankind through faith in Jesus.
9. The coming of Jesus on earth will be a glorious day for those who waited for him, and the terrible day for those who do not believe in Him.
10. Human body will be resurrected in the day of Jesus Christ to be judged.
---
---
Our Services
Service Times
---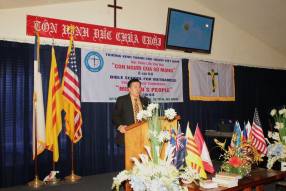 Hung Pham
Senior Pastor (360) 704-9252
---