Victory's Vision Christian Church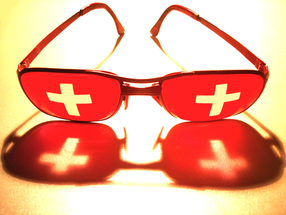 Who We Are
The Friendliest Church In Mesa Arizona!
We are a Grace & Faith Church. We believe in the gifts of the Holy Spirit. Our main emphasis is on our teaching. Our vision is that everyone who visits will come face to face with the reality of a love relationship with Jesus Christ. We teach the believer who they are because of what Jesus has done. We teach and train people to see themselves through God's eyes, with all their faults and mistakes on the cross. We believe when one can see who they are in Christ, that vision will work from the inside out to produce all the fruit of the Spirit.
---
---
Our Services
Service Times
---
John & Nancy Marok
Pastors John and Nancy Marok are pastors of Victory's Vision Christian Church in Mesa, Arizona. The name, Victory's Vision, reflects what they teach. We teach you to see yourself and your circumstances through the eyes of the cross. How to put all of your past, present and future sins, faults and mistakes on the cross. Teaching you to begin to live on the other side of the cross, the risen side, with a Victory's Vision! Pastors John and Nancy were saved on a Marriage Encounter weekend in 1976. In 1977 they became involved with the charismatic movement and became Spirit filled. This spiritual encounter developed a hunger for more knowledge of what Christianity was all about. This hunger attracted them to Word of Faith churches that were preaching that the Lord was still doing miracles today. In 1982 they began to recognize that they had a calling to teach and minister on grace. This led them to start a Bible study in their home teaching the goodness of God's grace. The study grew into an organized Christian nondenominational church. After 3 years they joined a larger fellowship as associate pastors. Here they remained for 7 years teaching Sunday morning and Sunday evening classes on mountain moving faith and grace. They left this church to help one of the associate pastors start another church. In 2001 they again began another home Bible study where they could teach on the goodness of God's grace and what the difference between law and grace is really all about. In 2010, as the Bible study grew, they formed Victory's Vision Christian Church. Their teaching on seeing yourself as God sees you, through redemption's eyes, is life changing and the Lord is adding to the church continually.
---