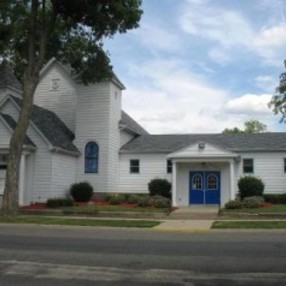 Who We Are
Reaching Up; Reaching In; Reaching Out
Valley Covenant is the small white church in Stillman Valley, IL, just outside of Rockford. Our vision is to be a caring community of believers who connect others to life in Jesus Christ.
---
---
Our Services
Service Times
What to Expect
---
Rick Lindholtz
Rick Lindholtz (Lead Pastor) has a passion for serving God and loving others, and a love for the arts – particularly music and theatre. Rick served for 15 years as a Covenant Evangelism Associate, teaching and training Christians across the US and Canada in the principles of sharing their faith in a positive and compelling way. He is the founder of The Pastoral Arts, a ministry department of Artists in Christian Testimony International. Rick and his wife Alicia have a daughter in college and a son in High School.
---
Valley Covenant is a caring church that is fulfilling the New Testament. They teach the Word, care for people's needs and offer a great ministry to the community. I was so blessed to be able to sing with the choir at Christmastime. We moved to Mississippi but I still miss singing with them. We heard a great sermon this morning and it brought memories of the song we sang by the Ball Brothers, It's about the Cross." Thank you for fulfilling a great need in our family.