Valencia Christian Center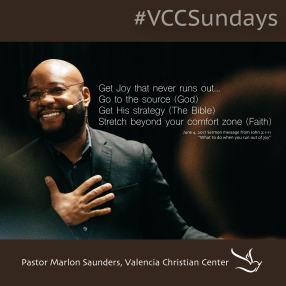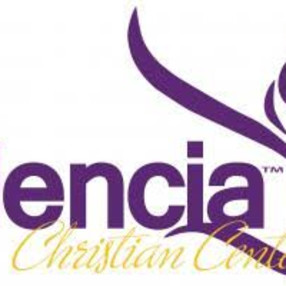 Who We Are
"Providing Encouragement & Hope Through The Comfort & Love Of God's Word"
On Sunday, March 2, 2008, Marlon and Tamara Saunders launched Valencia Christian Center – a nondenominational church birthed out of a mandate and vision that Pastor Marlon received from God. The church opened on that Sunday, without any prior services or Bible studies, with approximately 30 people – 15 to 20 of which were family who drove up to Valencia from Los Angeles to show support. That following Sunday, without family driving up from Los Angeles, would reveal the true foundation of the church – there were approximately 30 people again.

Within 10 years, God has grown Valencia Christian Center from approximately 30 people to approximately 700 people. With over 30 established ministries and a congregation that reflects true multiculturalism (ethnic, social, and economic), Valencia Christian Center has been featured in the L.A. Focus Newspaper, The Signal Newspaper of Santa Clarita, Inside Santa Clarita Valley Magazine, and the Magazine of Santa Clarita – as well as most recently featured on KTLA Channel 5.
---
---
Our Services
Service Times
---
---