Chains are broken
A truly dedicated ministry,to reaching lives through our testimony and the power of the Gospel.
Kingsville, TX
Who We Are
A ministry dedicated to outreach ,spreading the Gospel.
About Us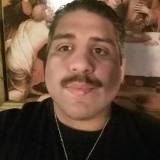 Joseluis Garza
Rev/Evangelist/Prayer Warrior
Chains are broken is a ministry committed to reaching lives.Pastor Joseluis is a man dedicated to outreach.A former Drug-Dealer who was delivered.Inspired by The Late Pastor Freddie Garcia of The Outcry in the Barrio .A victory of the Bible Graduate and Crossroad Bible Instiute Graduate.