Norwalk, CA
The Walk Church
The Walk Church
Direction, Discipleship and Destiny
Norwalk, CA
Who We Are
We are a New Church in Norwalk. Our goal is to assist people in finding direction for their lives, equipping them to become more productive and fulfill their destiny in Christ.
About Us
Leadership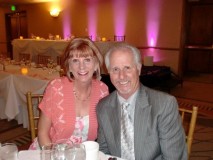 Robert & Joyce Cristler
Pastor Bob and Joyce have been in ministry for over 40 years. They attended LIFE Bible college. Their goal is to reach the lost and disciple those who come to Christ.