Who We Are
prophetic-messianic-apostolic ministry,Feast Days, Passover,Pentecost,
About The Fellowship
The LOGOS Fellowship is a Multicultural, Inter-Denominational Ministry. Our goal is provide the tools and resources that build dimensional relationships within our communities that please God.
The Ministry has a Global mandate to Advance the Kingdom of God through Knowledge of how it operates. This requires in depth study to learn as much as we can about our Heavenly Father. Knowing what pleases God is our desire. In order to know what pleases the Father, we strive to learn His Way.
Utilizing innovative strategies such as the Placing People In Positions of Destiny©, Ministry Development Training & Church Training Platform; The LOGOS Fellowship is positioned to bring evident manifestation of the God' s Government, His Purpose for Earth Residents & how we can fulfill our destiny through knowledge of His Will for our lives.
Apostolic, Prophetic & Messianic Ministry
Where "THE WORD of GOD" Makes Sense!
Denominational History is one of the most complex matters to distinguish. You literally have to allow the Holy Spirit to lead and guide your path in this area. For this reason, I want to let you know where we stand concerning Apostolic Ministry, Prophetic Ministry & Messianic Ministry.
Apostolic Ministry
Apostolic Ministry does not revolve around any particular set of people. What did the Apostles (who become such after following Jesus), do ? They went about teaching and preaching the Kingdom of God. They appointed, they instructed, they established and they set things in order.
We choose to believe that God has given this aspect of ministry to The LOGOS Fellowship. Therefore we instruct, we establish, we appoint and we set things in order within the lives of those whom the Lord sends to the House.
Prophetic Ministry
Prophetic Ministry is the breath of the Holy Spirit. Breathing life into areas of our lives that have become dead. Places where we may have become distracted or restricted. The Holy Spirit allows the Ministry to remain lucid when speaking forth the Word of God.
We rely heavily upon the Holy Spirit to give insight and direction. When we following Prophetic Instruction we receive results every time!!!
Messianic Ministry
We are embracing Christianity from a Hebrew Prospective. More than this, we are learning as much as we can about the Culture of Christ. By learning more about what Jesus meant at the time of his teaching, it helps us to understand and apply His teaching to our times.
It is an area that is unfolding, and finding acceptance in our Christian Culture. As a result you find that we do emphasize this in our teachings. We teach from the Torah, from the Nevium and from the Ketuvim - just another way to say Old Testament using Jewish terminology.
---
---
Our Services
Service Times
What to Expect
---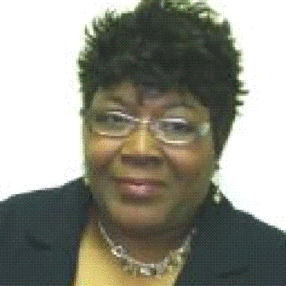 Jan Wilson
Pastor
Apostle Jan Wilson has been in the ministry for more than 30 years. She has written many articles, books and training manuals on a wide variety of subjects that impact, families, marriages, children & the business of ministry. Apostle Jan directs the day to day servicing requirements of The Association of Ministry Development Training Centers -Worldwide, providing assistance at Training Center sites. She has received the designation of Master Instructional Minister. As a gifted writer, Apostle Jan provides the literature to training centers throughout the United States and abroad, ensuring relevance that will impact ministers preparing to serve in the ministry. She is truly a Prophetic voice in this generation. Often speaking by divine inspiration, Apostle Wilson maintains a proven record of Prophetic Revelations which have manifested. Because of her skill and prophetic accuracy, she is a much sought after conference speaker. Apostle Jan is married to Bishop Marvin Wilson, together they have four daughters. She resides in the Atlanta, GA
---