Painesville, OH
The Grove Church of Lake County, Ohio
The Grove Church of Lake County, Ohio
Real People, Real Truth, Really!
Painesville, OH
Who We Are
The Grove is an independent non-denominational church. Our Mission: To KNOW & GO"! It is based on the Great Commandment (Matthew 22:36-40) and The Great commission, (Matthew 28:16-20). Our worship is contemporary led by a full band, we use media to further enhance the message. Our church meets in small groups during the week for growing in the knowledge of God's Word and for deeper relationship building. We are small enough to be known by others and large enough to make an impact in our community.
About Us
Our Services
Leadership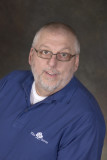 Jeff Sivyer
Lead Pastor
Pastor Jeff Sivyer is married to his high school sweet heart Cindy since 1972. He has two beautiful daughters, and 4 grandchildren. After 13 years as a police officer in Livonia Michigan, Jeff entered into a private practice as a psychologist and used the income to fund his church plant. He has planted two other churches, one in Detroit and one in Midland Michigan before moving to Ohio 12 years ago.