Texoma Messianic Synagogue
Who We Are
The Purpose of Texoma Messianic Fellowship is to provide a place of Worship for Jewish and Gentile believers in Yeshua the Messiah while maintaining a distinct Jewish expression of Worship and Observance according to Leviticus 23.

---
---
Our Services
Service Times
Monday
06:30pm

-

Messianic Judaism Class
Tuesday
09:30am

-

Tuesday Morning Jewish Roots
Thursday
05:15pm

-

Davidic Dance Class

05:15pm

-

Worship Practice

06:30pm

-

Thursday Nights @ TMF - Bible Study
Saturday
09:45am

-

Shabbat School

11:15am

-

Shabbat Services
---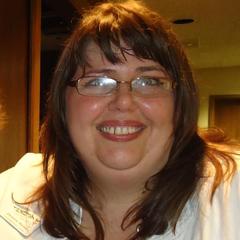 Christine D. Walker
CHRISTINE D. WALKER is the Founder & Congregational Leader/Rabbinit of Texoma Messianic Fellowship Synagogue & Worship Center in Wichita Falls, TX. As a published author of Rightly Dividing The Word Of Truth (Holy Fire Publishing, 2007), Christine's heart and passion for equipping believers and teaching them how to study God's Word for themselves and the Jewish roots of the faith is reticent in comparison to her love for Israel and the salvation of the Jewish people.
---