Suwannnee Station Baptist Church
Who We Are
At Suwannee Station Baptist Church, we're always excited to welcome new friends. We hope you'll join us for service, and we want to make your visit as comfortable as possible. Here's what you can expect when you come to our 10:00 am Sunday school or our 11:00 am worship service.
Please don't worry about what you'll wear to church, for we truly believe people should come to God as they are. You don't need to dress up to get his approval--that comes through Jesus' sacrifice. Once you walk in the doors, you'll see that the congregation has all types of people in all kinds of dress.
---
---
Our Services
Service Times
Sunday
10:00am

-

Sunday School

11:00am

-

Worship Service

05:00pm

-

Bible Study / Discipleship
What to Expect
---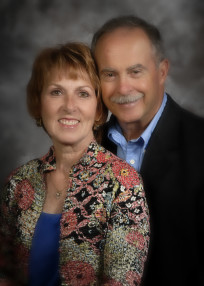 Steve Thompson
Interim Pastor
Pastor Steve and Gloria have served the Lord as Pastor and Pastor's Wife for over 36 years. Pastor Steve is a graduate of the College of William and Mary in Virginia and Southeastern Baptist Theological Seminary in Wake Forest, North Carolina. He is a retired Wing Chaplain with the Florida Air National Guard. Gloria is a retired nurse. They have three sons and 12 grandchildren.
---