Sunrise Baptist Church
Reaching the world with the gospel of Jesus Christ by reflecting His truth and love!
Bulls Gap, TN
Who We Are
We are a Bible believing church called to lead God's people within our community to a greater knowledge of and deeper relationship with Him by sharing the Word of God and shepherding their hearts, to better equip the saints to accomplish His work and purposes, and to share with the lost how to find real life and true freedom in Christ.
About Us
Our Services
Leadership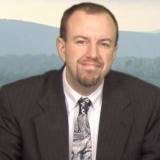 Scott Ingram
Pastor
I serve as the Pastor of Sunrise Baptist Church. We are a Bible believing church seeking to share the truth and love of Jesus Christ to a world that desperately needs it. I also serve at Radio Bible Hour (www.radiobiblehour.org), the ministry of the late Dr. J Harold Smith. I am blessed to co-host RBH's TV show "Today with Christ" with his son, Dr. Don Smith. It is broadcast Sundays on www.vtntv.com and local FOXville 43. If you like, you can watch some of our episodes on YouTube (https://www.youtube.com/c/RadioBibleHour).
"We love our church. God has blessed in so many ways. If you would love to hear God's word preached and a church family with so much love to give, come by and check us out." - Cindy Sawyers