St. William Catholic Church
St. William Catholic Church
Who We Are
Located in the northwest portion of Trumbull County in northeastern Ohio and part of the Diocese of Youngstown, Ohio, Saint William Parish has enjoyed a rich and diverse history. Established as a parish on May 21, 1963 by Bishop Emmet M. Walsh, Bishop of Youngstown, Saint William Parish has served faithfully the people of Champion Township and northern Trumbull County for half a century. From humble beginnings, the community of Saint William Parish has grown into a vibrant, life-giving and faith-filled parish of enthusiastic and dedicated members.
About Us
Leadership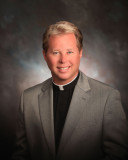 Michael Balash
Rev. Michael D. Balash has served as Pastor of St. William since July 2008. Ordained in 1987, Fr. Balash has had pastoral assignments at St. Michael Parish, Canton; St. Patrick Parish, Kent; Our Lady of Mount Carmel Parish, Ashtabula; and Saint Joseph Parish, Mantua. He attended Mount Saint Mary's Seminary in Cincinnati, Ohio and the University of Notre Dame in South Bend, Indiana. In addition to his pastoral duties at Saint William Parish, Fr. Balash was appointed Director for the Office of Worship for the Diocese in September 2012. He also serves on the Board of Directors for the Federation of Diocesan Liturgical Commissions and as Treasurer for the organization.
I have been a member of St. William Church for more than 30 years. My husband and two youngest sons began visiting occasionally when my sons did not have to attend Catechism class at the church we were registered. In s very short time we joined St. William Parish. It was almost immediate that we felt like we belonged here at St. William . I never second guessed our decision. Ron and I joined Marriage Encounter and almost immediately, Father Murray and John and Patty Heib, who were part of the Marriage Encounter Team. The Knights of Columbus and John Makosky also were a powerful mentors and guide to Ron's life in the Church. Many years have gone by but I will never forget all the angels God put in our life to shape us into the people of God.