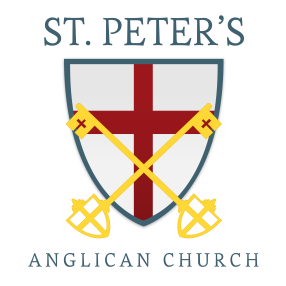 Who We Are
New Church-Historic Faith
St. Peter's Anglican Church is a new congregation in Columbia County. We are part of the Anglican Church in North American and the Anglican Diocese of the South. We meet twice monthly at Redeemer Church in Evans, Georgia on Sunday afternoons and are planning our launch in 2015.
St. Peter's is a liturgical church that worships in the historic Anglican tradition. Our mission is to bring the Anglican tradition to Columbia County and share the Gospel, as well as the joy of being Anglican, with others.
To learn more about St. Peter's, take a few minutes to check out our website, or better yet, come and visit us one Sunday afternoon.
---
---
Our Services
Service Times
Sunday
05:30pm

-

Meeting twice monthly normally the first and third Sundays of the month
---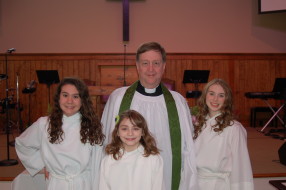 Robert Polglase
The Rev. Dr. Robert Polglase (Bob) is the Vicar or Pastor of St. Peter's. A bivocational church planter, Bob is also a practicing physician specializing in emergency and hospital medicine. He is married to Amanda and they have one child, Laura Grace. Bob is passionate about church planting, Anglican church history, liturgy, music (he plays the theatre organ) and church communications. He enjoys spending time with his family and their English Bulldog "Lulu," reading, films (especially silents), photography and videography.
---
This newly formed Church is exactly as it says. It is Traditional Anglican Faith. That is actually very refreshing in today's modern world of hip today gone tomorrow worldly mentality and promotional gimmicks. That is why I enjoy going there! This is not an over sized country club church either. The members are friendly and welcoming to new visitors without being pushy too. The only thing that worries me is if too much word of this hidden gem of a church gets out and it grows too quickly and too large. For now its a very intimate and spiritually fulfilling Anglican Church experience. The service is well put together and the music of Anglican Organ Hymns are well done. Father Polglase and the staff do a good job. Highly recommended if you appreciate a true traditional Anglican service experience.