Lawrencefield Parish Church
Who We Are
Real & relational, we share God's openness thru community, cooperation & acceptance.
Similar churches often offer music styles like traditional hymns, contemporary, and passionate reverent. Programs like youth group, children's ministry, missions, choir, and adult education are also typical. by FaithStreet
---
---
Our Services
Service Times
Sunday
10:00am

-

Family-friendly coimmunion service with Sunday School for pre-school and elementary ages (Rite 2
What to Expect
---
Leadership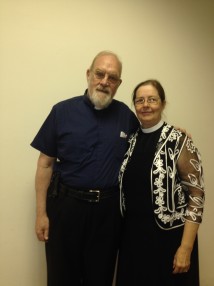 Nancy Woodworth-Hill
Rector and Co-Pastor
Nancy and Don have served as Co-Pastors since 2011. Nancy has served as a musician, Christian education director and now as a priest for over 30 years. She is certitude I Appreciative Inquiry and in a program offering more tools and experience in Spiritual Direction.
---