St. Mary of the Snows Anglican Church
Who We Are
Evangelical,Traditional, Spirit Filled
WE'RE ANGLICAN, AND OUR PRACTICES ARE ANCIENT
More than Catholic. More than Protestant. More than Evangelical. More than Charismatic. Drawing from our Christian historical and biblical roots and richness, we are all of these as an Ancient-Future faith community. We desire to help others find a life of meaning, hope, forgiveness and purpose through the Gospel of Jesus Christ, our Savior and Lord. Join us for worship as we celebrate through WORD, SACRAMENT, & THE HOLY SPIRIT. We express our faith in and love for Jesus in ways Christians have since the time of Jesus. We are evangelical in our preaching and teaching, a blend of traditions in our worship, and spirit-filled.
---
---
Our Services
Service Times
Wednesday
05:00pm

-

Healing Service with Holy Communion
Friday
05:00pm

-

My Kind of Church at Eagle River Roasters
What to Expect
---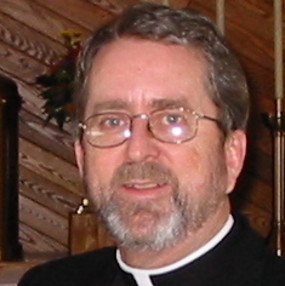 Father Jim Fosdick
Dean Jim Fosdick SSC is currently rector of St. Mary of the Snows Anglican Church in Eagle River Wis. He was elected President of the Standing Committee of the Diocese of Quincy (ACNA) in 2012; an office he still holds. He is Dean of the St. Philip's Deanery and also serves on the Commission on Ministry. Fosdick was ordained a deacon February 1 2003 and has served as deacon at St. Mark's Episcopal Church in Glen Ellyn Illinois, Church of the Blessed Sacrament in Green Bay Wisconsin and St. Andrews Episcopal Church in El Paso, IL. In 2004, he was also one of the founding members of All Souls' Anglican Church in Wheaton, IL. He attended Nashotah House, an Episcopal seminary in Nashotah, Wisconsin. Fosdick was ordained to the priesthood by Bishop Keith Ackerman at St. Paul's Cathedral in Peoria IL on Sept 2, 2006. The Rev Jim Fosdick became the rector of St. Mary of the Snows Anglican Church in Eagle River, Wisconsin on October 15, 2006. Father Fosdick has served on the Nashotah House Foundation board for 5 years. Father Jim Fosdick met his wife Susan in high school in Madison Wisconsin and they were married while attending the University of Wisconsin in Madison (BA 1970, Graduate School 1970-72). They have three children—Jimi, Christopher and Jennifer. Jim and Susan have 7 grandchildren—Jaz, Sophie, Isabella, Luke, and Lucy, Hadley, and Zoe. Father Fosdick had quite a varied career before responding to a call to ordained ministry. Fosdick began his career in state government and was staff director for the Lt. Gov. of Wisconsin. He moved to Washington D.C. where he worked as a management consultant for three years. He then went to work at the National Institute for Advanced Studies where he first served as Assistant Director for Health Policy Research and eventually as Director of the Institute. Immediately prior to beginning ordained ministry Fosdick was an investment banker; first with Prudential Bache Securities and then with Morgan Stanley Van Kampen Funds. In 1997 he started his own firm, Wall Street Asset Management, Inc. working for both financial institutions and individuals. This firm specialized in helping to turn around failing organizations. One of WSAM's larger assignments was serving as advisor to the SEC in the takeover of three defaulted mutual funds. Over the past seven years St. Mary's has grown in membership, income and most importantly mission. He notes, "Jesus Christ completely transformed my life March 17, 1990 when I was saved, and my mission now is to bring others to know Him and to help them grow in faith as disciples." Father Fosdick is a member of the Boards of the Vilas County Food Pantry and Northwoods Share (an organization that puts on community dinners for the poor, a Christmas toy program, and an Easter event). In 2013 Father Fosdick started a coffee house based church called Our Kind of Church which draws people from the community who have never attended church or have fallen away from traditional churches. In September 2010, Fosdick was received as a priest by the Diocese of Quincy ACNA. St. Mary of the Snows Anglican Church was received by vote of Synod as a full member parish with voice and vote of the Diocese of Quincy in October 2010. After renting their building for three years, St. Mary of the Snows bought an existing building in May 2013. After extensive rehab, they moved in and held their first service December 22, 2013. The new building at 17,500 square feet is 3 ½ times the size of their former building. Father Jim worked with the local community to start a new community center, The Rock Community Mission Center which was incorporated as a not for profit January 29,2014. Since Nov. 1 2013 the Salvation Army, Sunshine for Humanity, The Needs Ministry (free clothing), the Paper Products Pantry, and the Samaritan 's Purse Operation Christmas Child have opened in the Rock. A pregnancy center is scheduled to move in as soon as its office space is built out.
---