St. James' Episcopal Church
St. James' Episcopal Church
Who We Are
We are a Sunday Eucharist parish of 130 years and we are small, but very welcoming. Our worship comes from the celebration of Eucharist from the Episcopal Book of Common Prayer. Our outreach is a free soup supper we provide monthly. Everyone is welcome at our communion table.
About Us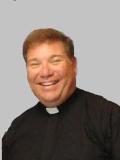 Fr. David Klutterman
Priest-in-charge
Fr. David is full-time pastor at St. John Episcopal Church in Wausau, WI and comes to St. James to offer Eucharist 3x a month. He has been an Episcopal priest for 35 yrs. He is married and has several adult children and grandchildren.