St. Bridget (St. Bernadette Parish) Catholic Church
Who We Are
We are a parish of the Roman Catholic Diocese of Madison, Wisconsin
---
---
Our Services
Service Times
Thursday
04:00pm

-

Mass with Adoration & Benediction
Saturday
08:15am

-

Confessions 1st, 3rd, 5th Saturdays

09:00am

-

Mass 1st, 3rd, 5th Saturdays

05:00pm

-

Mass

05:00pm

-

Mass
---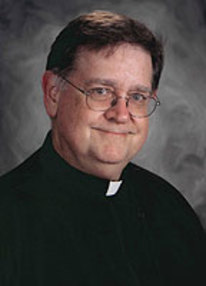 Fr Steve Petrica
Pastor
Priest of the Roman Catholic Diocese of Madison, Wisconsin. Convert from the Episcopal Church, and a transplant from the east coast. Previous professional experience as a psychotherapist and as an Anglican priest!
---
It is the location of an important family union blessed 95 years ago. John Cleary married Rowena Bohan here in January of 1925. 15 months later Rowena died giving birth to her daughter Margaret at the age of 24. A very sad ending to this Young marriage but my late Grandpa John said of the wedding, "It was a grand time".

My parents retired back in 1989 and moved to Ridgeway. They belonged to this church and my father's funeral was there in 1994. My mother remarried and moved back to Milwaukee in 1999. She recently passed away and her body was brought to St. Bridget's cemetary to be laid to rest alongside my father. Father Petrica was there to say some prayers for her burial. I'm extremely greatful for that. Thank you so much. I'm not from this area of the state but come up to visit a few times each year.
Create an account or sign in to save your experience.
Go here? Tell us why you love St. Bridget (St. Bernadette Parish) Catholic Church. Visited? Tell us what a newcomer can expect.