St. Barnabas United Methodist Church
St. Barnabas United Methodist Church
Connect to God, Connect to Each Other, Connect to the World
Arlington, TX
Who We Are
St. Barnabas United Methodist Church is a community committed to connecting with God, connecting with each other and connecting to the world. Following the priorities taught and lived by Christ, we believe the great focus of a Christian life is to love God with all your heart, soul, mind, and strength and to love your neighbor as yourself.
If you've been following God your entire life, you're welcome here. If you're new to faith, you're welcome here. If you're not really sure you believe in God at all, you're welcome here. No matter where you are on the road to faith, we want to walk alongside you as you go. Our hope is that as you join us on the journey, you'll discover a God who is active, alive, and at work in your life.
About Us
Our Services
Leadership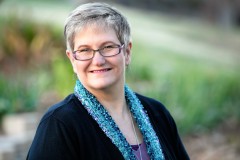 Rev. Virginia O. (Ginger) Bassford
Senior Pastor
A native of Albert Lea, Minnesota, Ginger was transplanted to Texas at less than three months of age and has been proud to call Texas home ever since. She is a graduate of St. Edward's University in Austin with a BLS in English Writing and Perkins School of Theology at SMU. While working on her Master of Divinity, Ginger pastored several small churches in Navarro and Limestone Counties. She was ordained Deacon in 1994 and Elder in 1999. She completed her PhD in Family Studies at Texas Woman's University in 2008. Ginger is the author of multiple published articles and a book published by Abingdon. In January 2017, she became an adjunct faculty member at TCU's Brite Divinity School and taught Church Leadership. Ginger loves the church, loves talking to people about God and godly things. She and her husband Ken have 17 goats and three llamas at their place near Lampasas, Texas.